Short description
Wizards are a powerful design pattern that can be used to simplify complex processes. By showing less information at a time, they allow users to focus better on the content. The steps can vary depending on the user's input.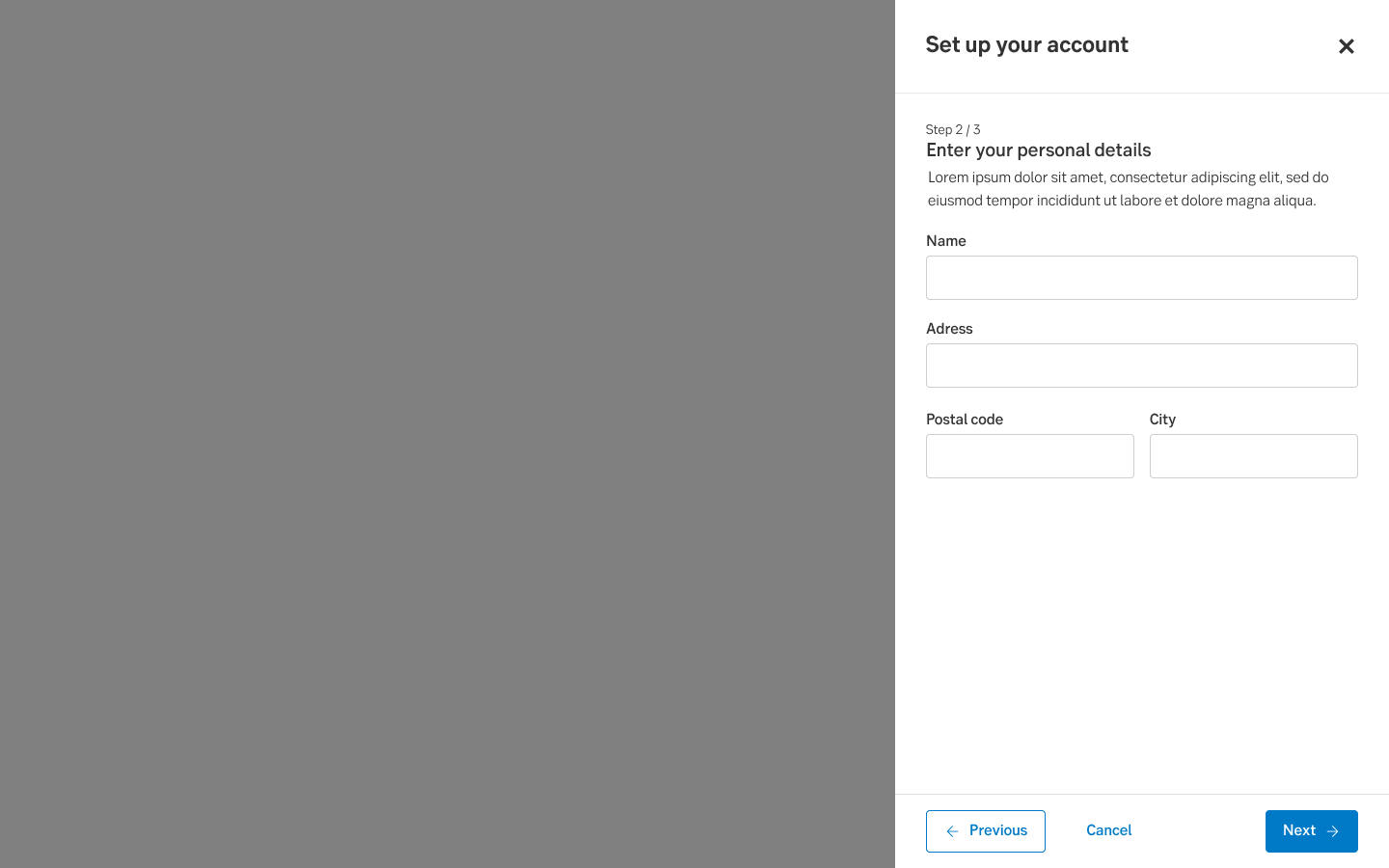 Wizard light in a slide-out modal
When and how to use it
Use a wizard when a user has to complete steps in a specific sequence, or when a complicated task needs to become simplified. Use the light version of wizard when you are designing a simple flow. A simple flow is typically two-three steps within a slide-out so that the user remains in the same context. If it needs to be more complex, use the full wizard.
Be specific on what information a user is required to supply at each step. Use the supporting content area to give hints on what is required or provide a short FAQ relevant to that step. Try to group related questions (i.e. personal information) in one step.
Behaviour
The light wizard is a simplified guide that uses the slide-out modal. It has a label with steps and buttons that navigates back and forward.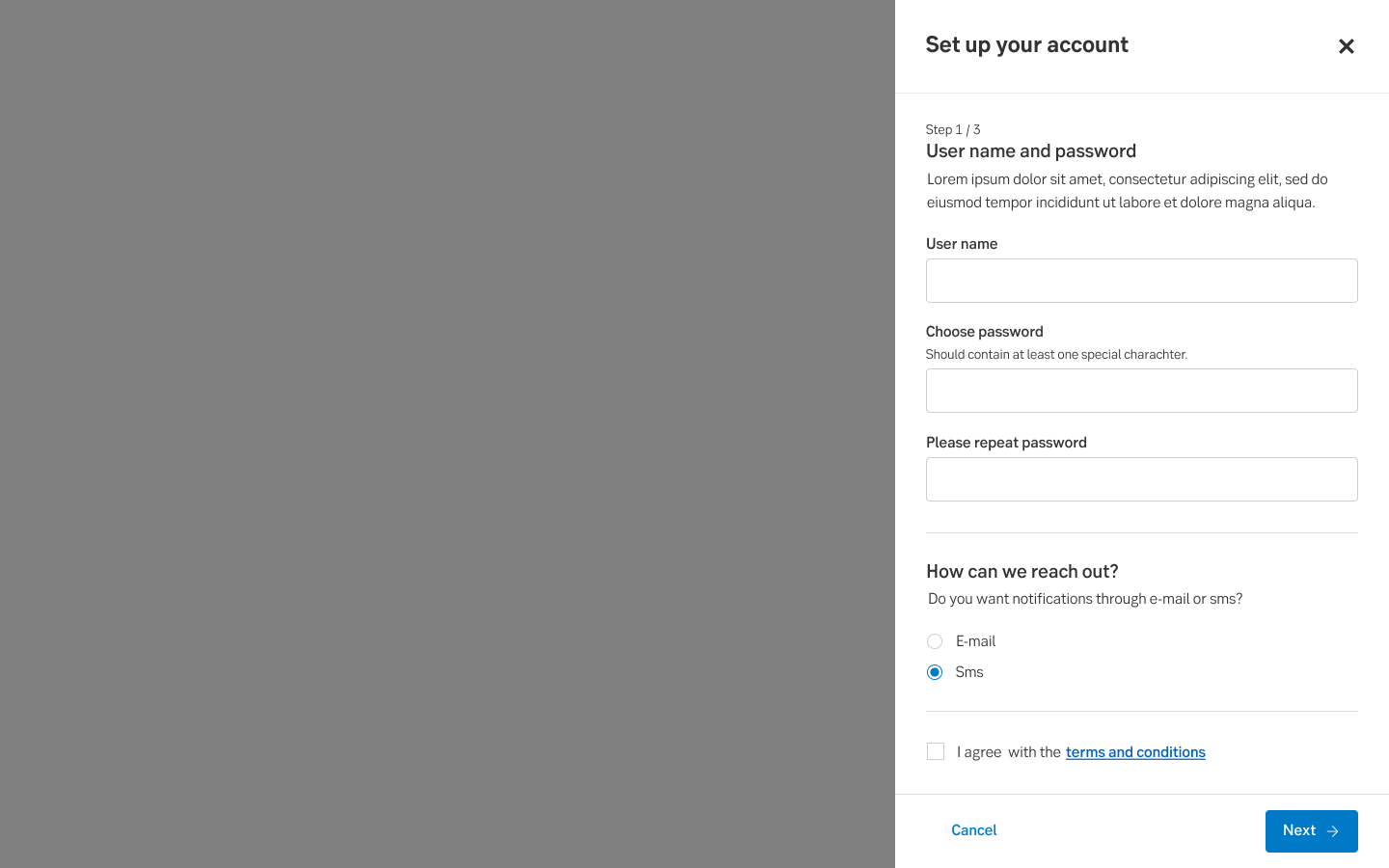 Step 1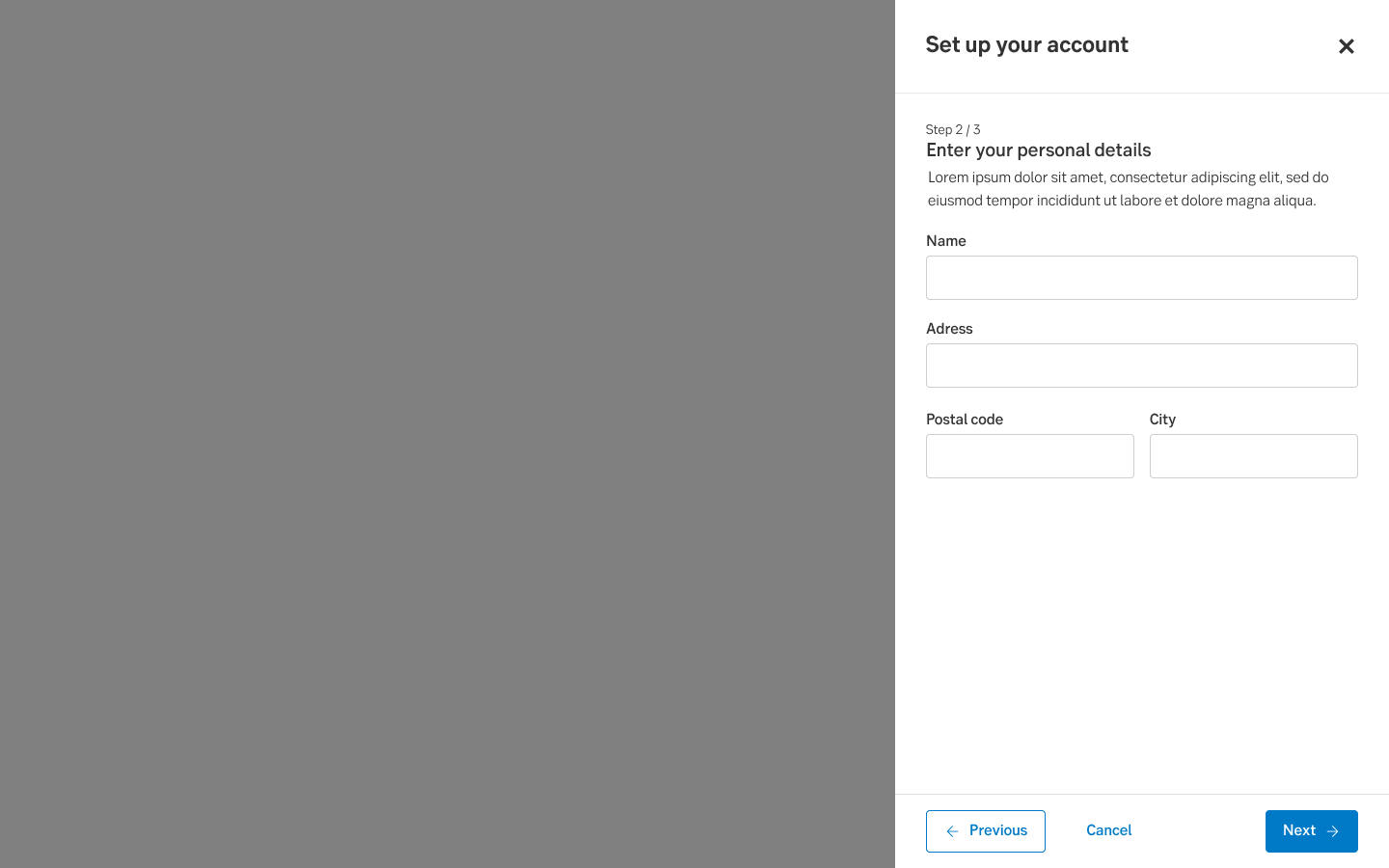 Step 2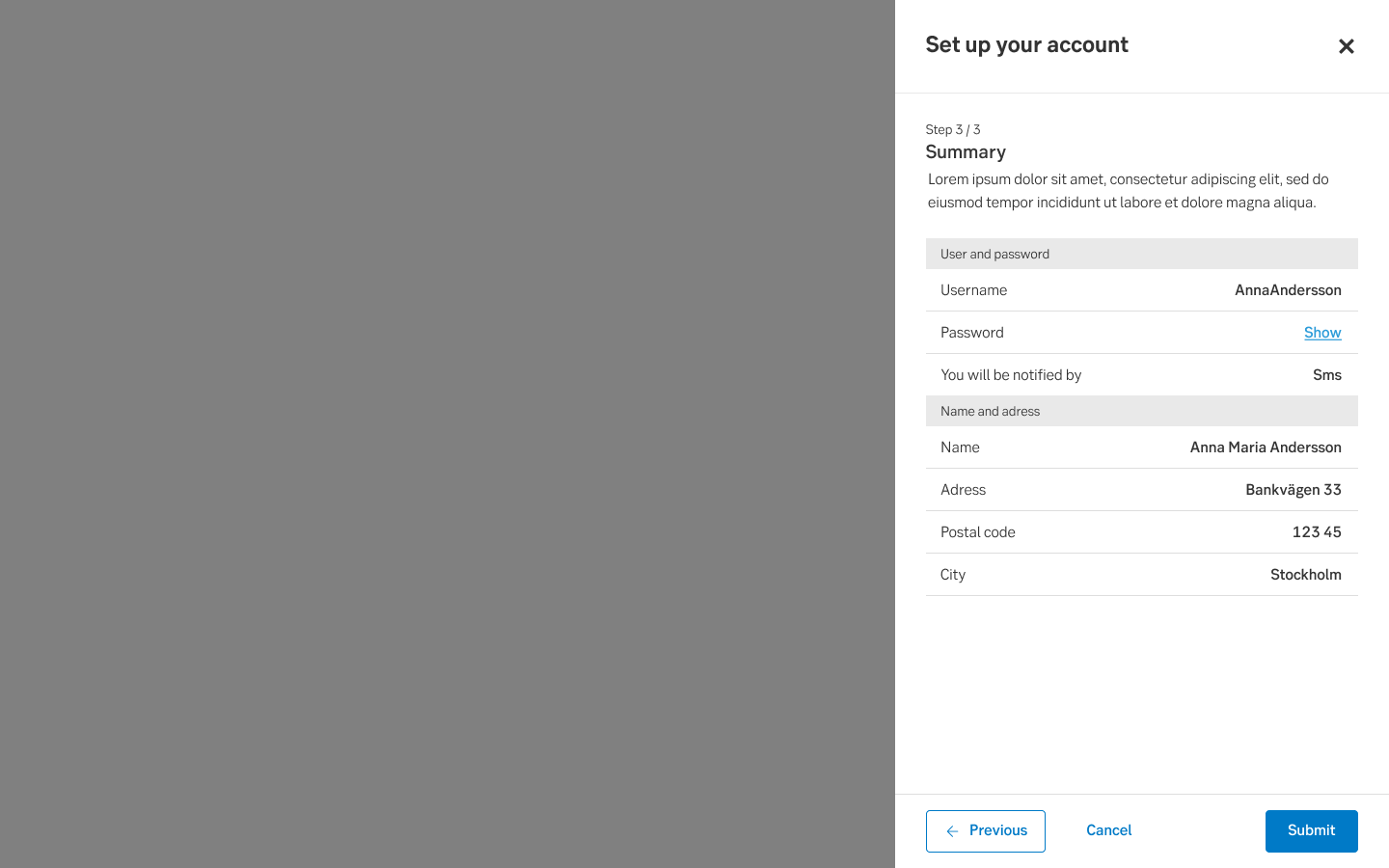 Step 3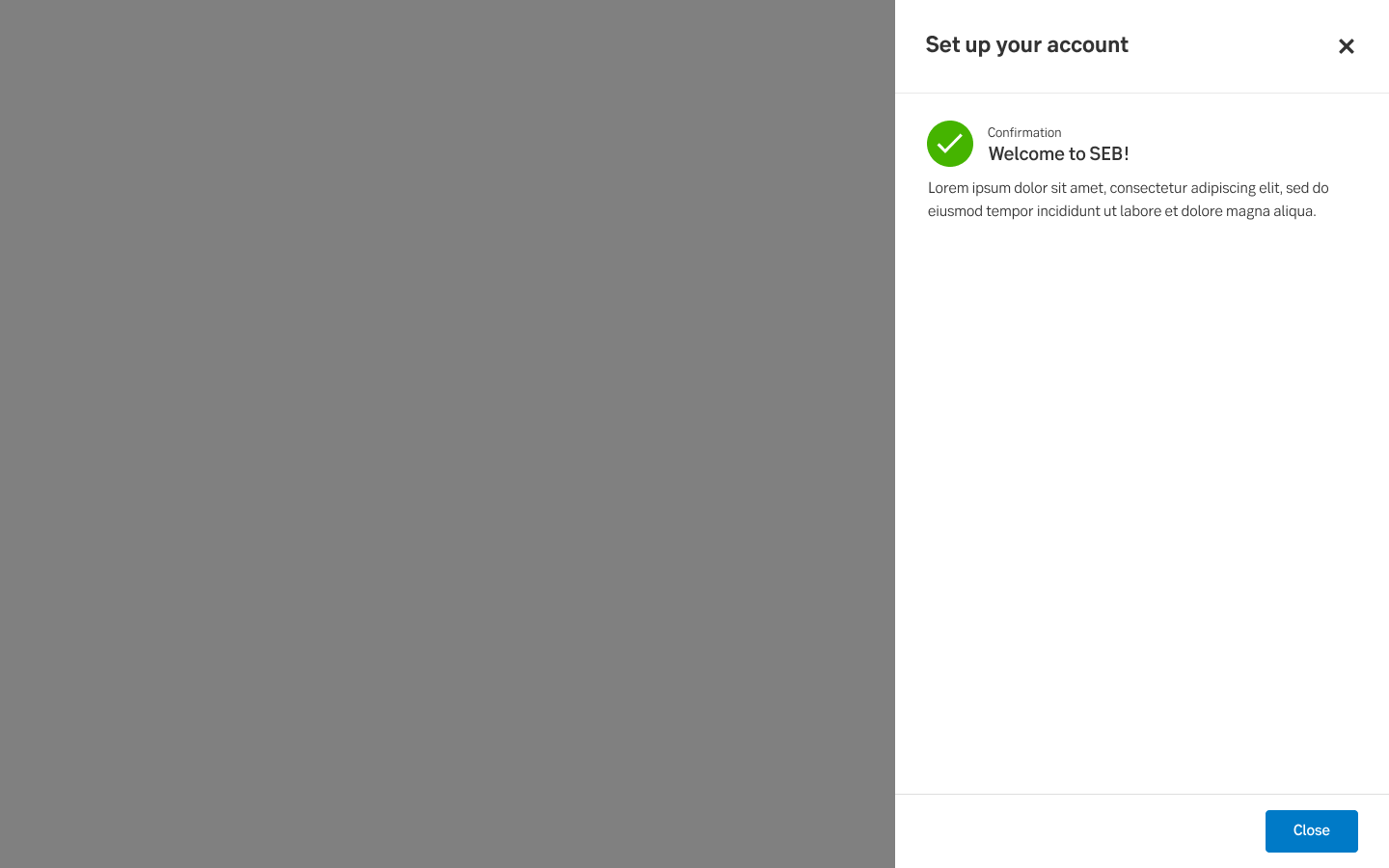 Confirmation
Grid
A grid is applied on the main and secondary content areas, whilst the step navigation is fixed at 320 px. The content is always left-aligned. Subtle animations are used to enhance actions in the step navigation.
The width of the main content area varies depending on screen size but it is never wider than 768 px. In some cases, for example when a wide table is needed, you have the possibility of using the whole content area.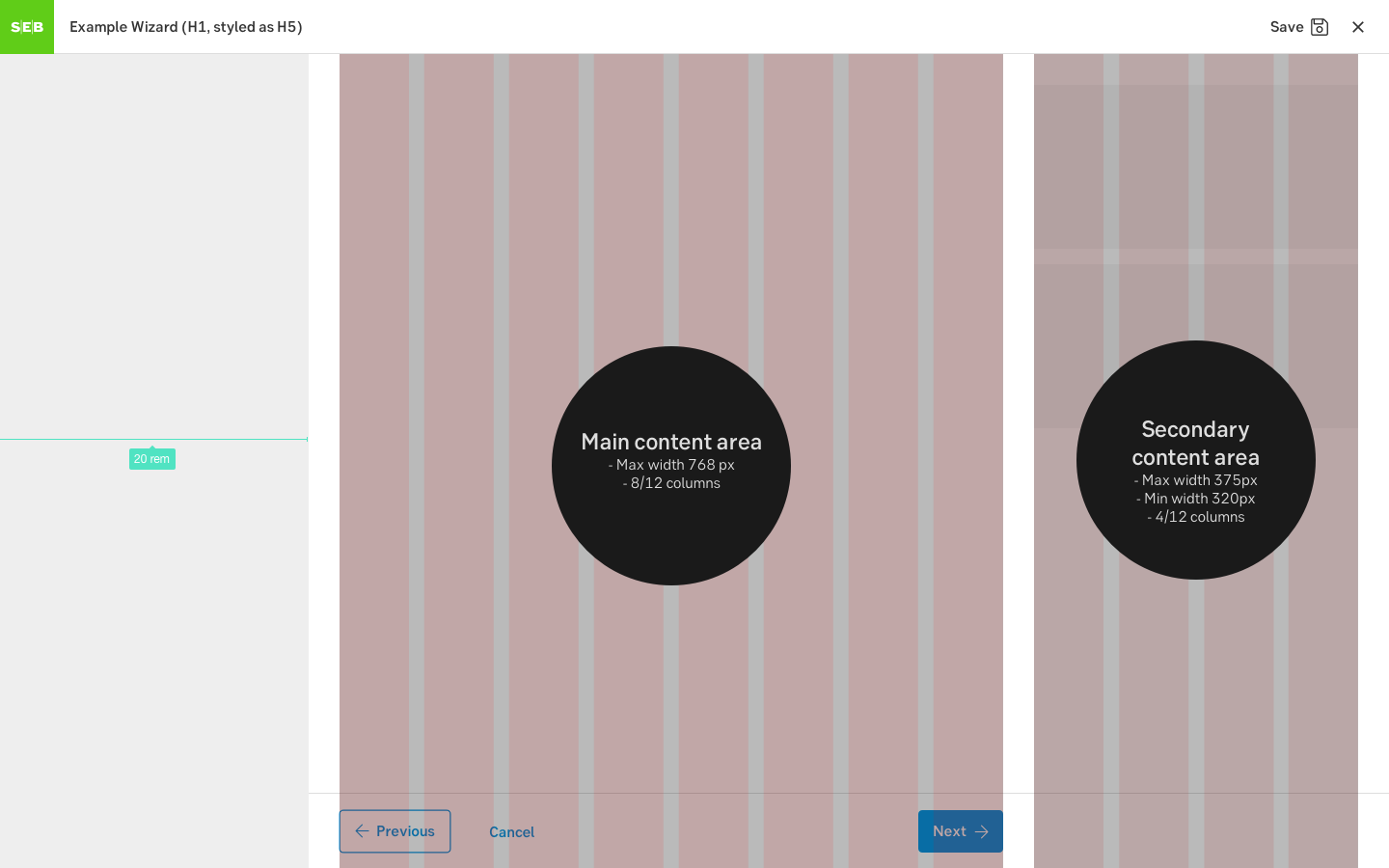 Grid for desktop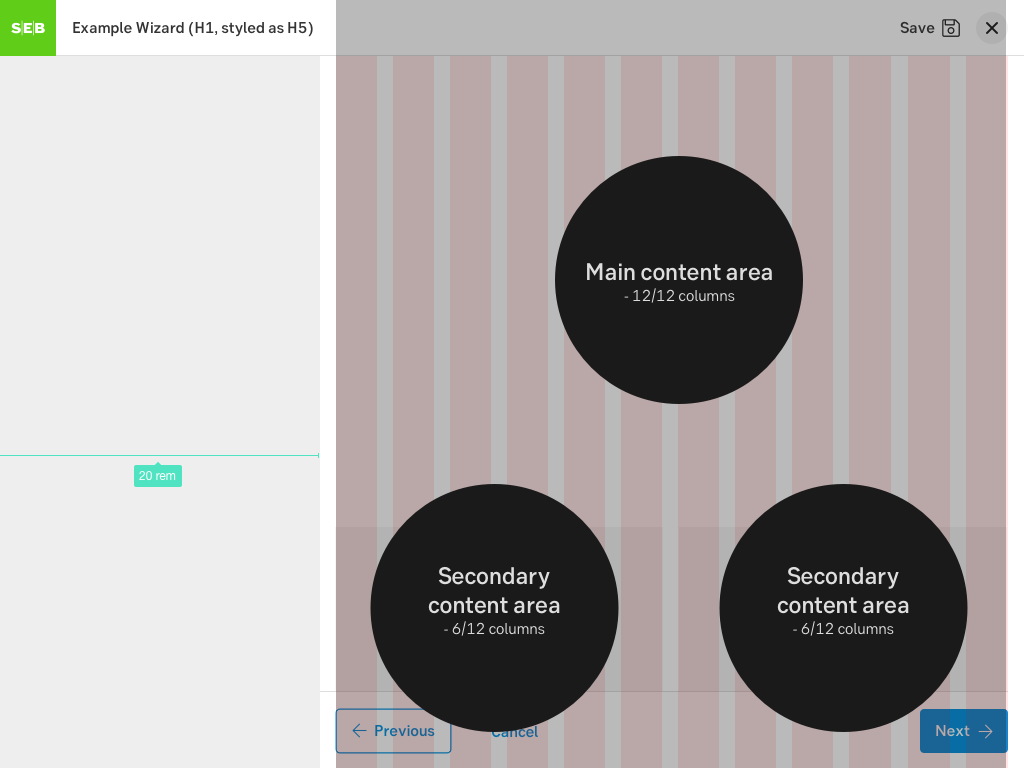 Grid for tablet

Grid for mobile
Step buttons
The Previous and Next buttons should be placed in their direction (previous - back, next - forward). The buttons contain an arrow icon placed centred aligned with the text in the direction.
Since we want to lead the user to the next step, the Next button is the Primary button.
The Previous button is a Secondary button.
In some cases we also need a Cancel button which is a Button link.

Desktop
Desktop step buttons can be sticky to the bottom of the browser (optional). The buttons are placed within the width of the main content area.
Mobile
Mobile step buttons are not sticky and placed at the bottom of the main content area.
Do's and don'ts
Allow users to exit the wizard midway and save status when needed
Allow them to resume the process at a later time
Group related questions into one step
Don't show steps, information or questions that are irrelevant to the user, due to what we already know