Wizard flows
The wizard flow instructs the user on how to complete the steps to reach their goal. Some examples could be a flow for setting up an account, apply for a loan or become a customer.
When to use which wizard
The design and interaction of a wizard differs depending on the purpose, complexity or length of the flow. There are three options:
Take-over wizard – To eliminate distractions when the flow is complex and there are more than four steps. The steps can vary depending on the user's input. The modal takes full width and height. Keep in mind to have help and support easily accessible. Take-over wizard.
Light – When there are less than four steps and not as complex. The Light wizard is placed in a Slide-out modal. This allows the user to reference information from the main view.
On page wizard – Works well when a user has to complete steps in a specific sequence.The steps can vary depending on the user's input.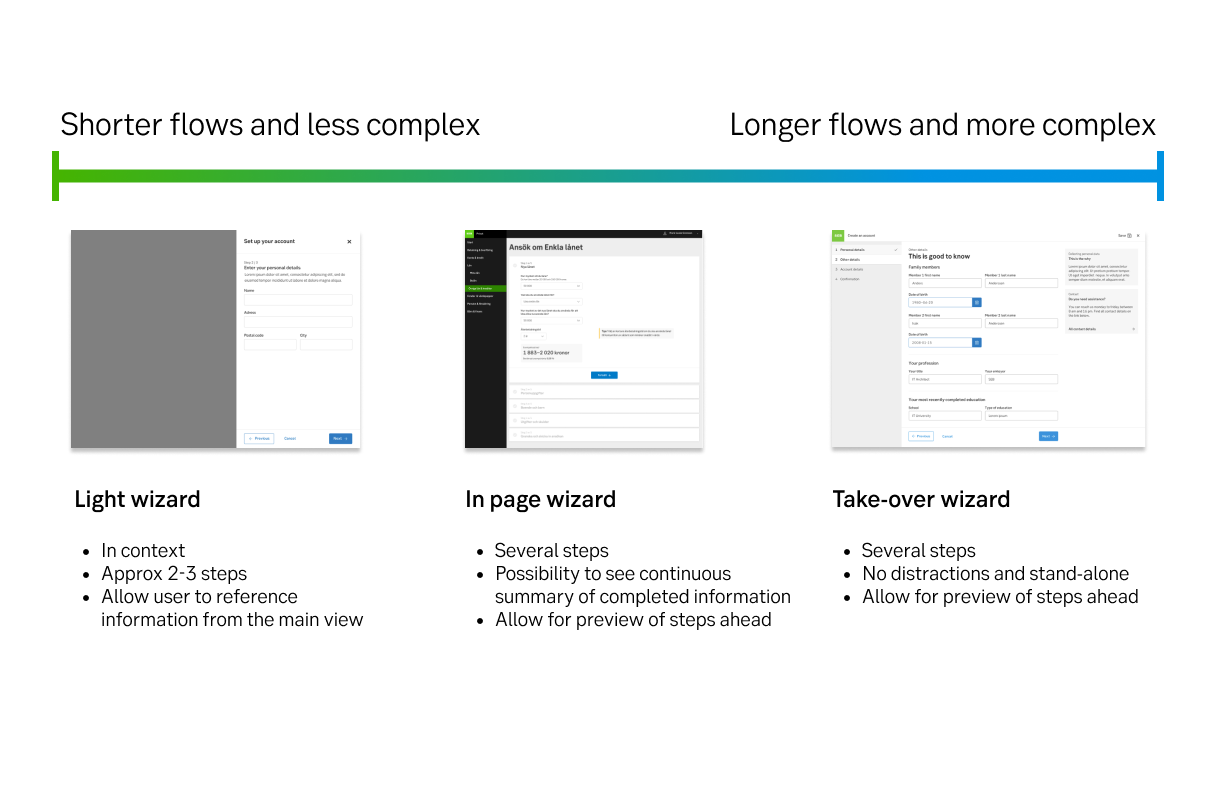 Deprecated versions
We have a few other versions of wizards live on our sites. These should not be used.