Short description
The top bar navigation is a concise and prominently positioned horizontal menu at the top of a webpage or application interface, providing quick access to essential sections or features.
Top bar navigation tends to be concise, containing only the most critical navigation items. It avoids overwhelming users with excessive options, focusing on key sections or actions. Less is more!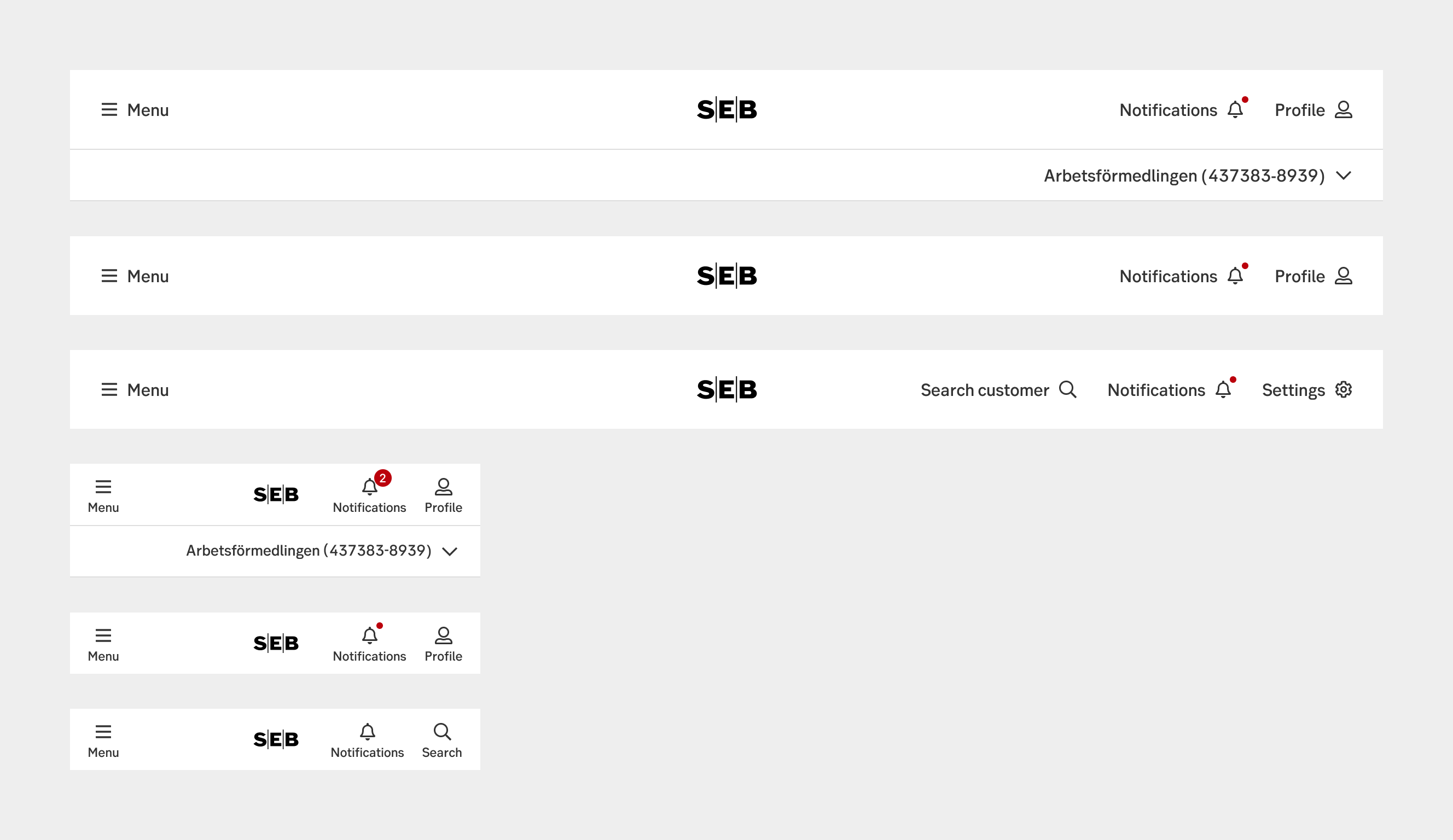 When and how to use it
The logo is always centred in the middle ensuring a brand security.
To the right in the bar we place navigation. It may either be a hamburger-menu triggering side-navigation, access to mega-menues, or in small sites direct links to specific pages.
The left side of the bar holds access to global functions relevant to the site. This may include settings, logout, profile, search. It's the most important functions that user need access to at all times.
We also have an optional sub-bar that may be used for global functions that need to take up more horizontal space. This is uses for company selector for Business Arena.
Behaviour
The top bar is always visible in the top of the page. It remains sticky when scrolling.
In mobile views we may need to hide options due to lack of space, but we may never remove relevant functions completely. If they don't fit in smaller devices, consider moving them into a menu that can be toggled.