Short description
The purpose is to show contact information, either specific to an area of the bank, or in general.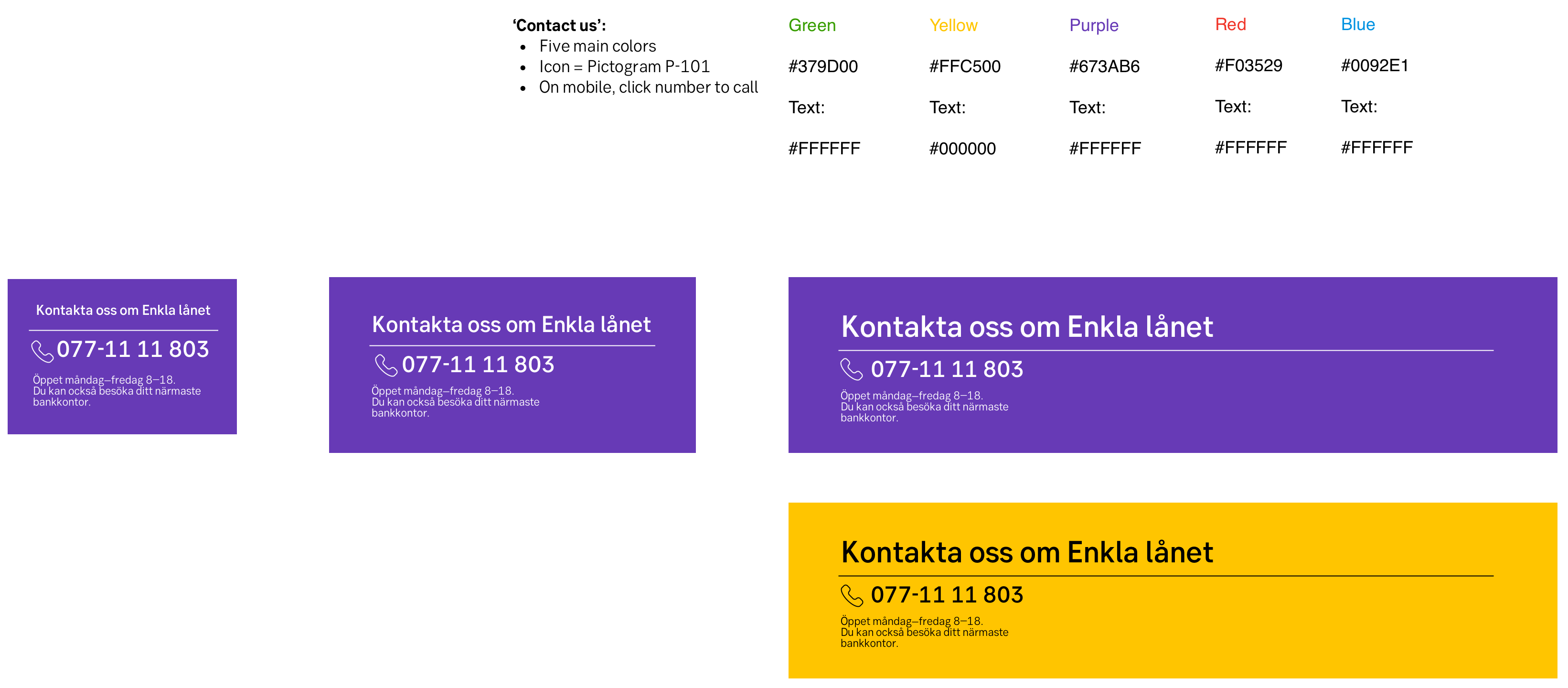 When and how to use it
Use this block when you need to display contact information for the bank. Don't use it to present personal contact information.
Behaviour
This is a passive component.
Do's and don'ts
Consider the amount of information in the block, it is only meant for contact information, so keep it lean
Consider if you should use the 'Contact me' block instead.