Short description
Most of our menus lead to products and specific bank services. This menu should hold items that are more close to the user. Examples could be settings, documents, contracts, messages, and authorisations/security. We also place the log out function here.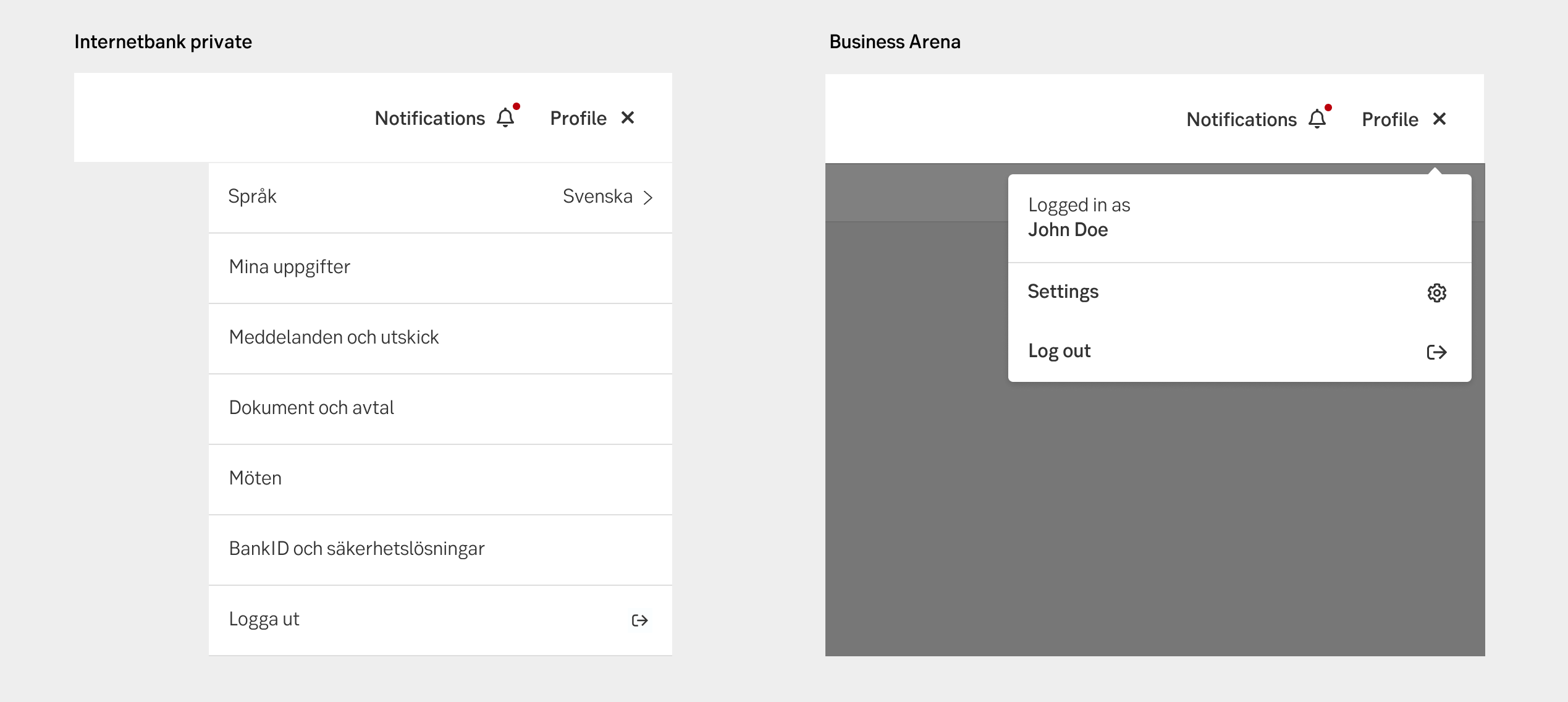 When and how to use it
Users can enter the component from the user icon in the top bar, making it accessible from the entire channel. By clicking on the profile icon in the top bar, the profile navigation is opened.
This is where the user can see all options and features connected to its' user so that it is easy to access.
The pages and functions that are found in the profile menu is more closely connected to the user itself rather than their economy and holdings, such as security solutions, contact details and agreements.
Behaviour
In desktop it's a drop down menu and in mobile devices it's a full take-over.
Shows which user that is logged in at the top
A list of options in a dropdown component
When the user clicks one option it is directed to the page relevant to the option (for example settings slide-out opens when the user presses "settings")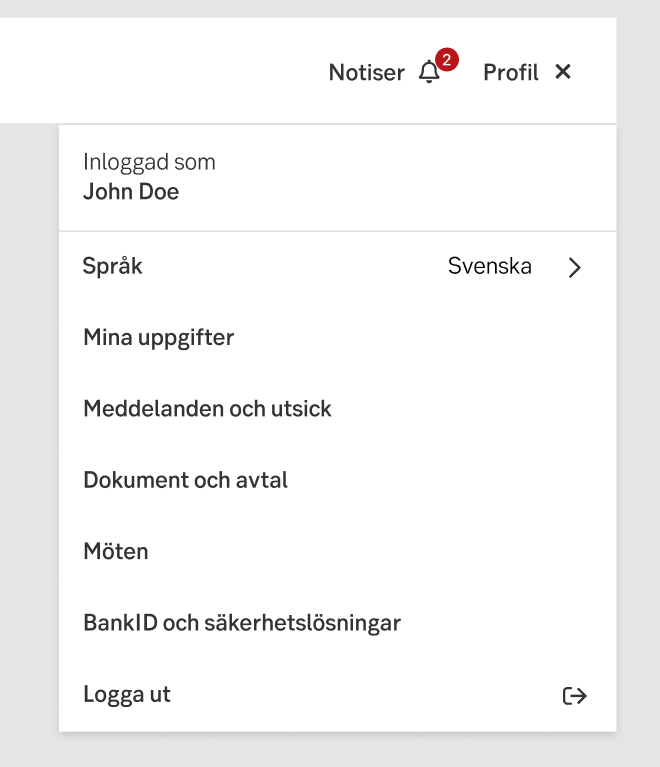 IBP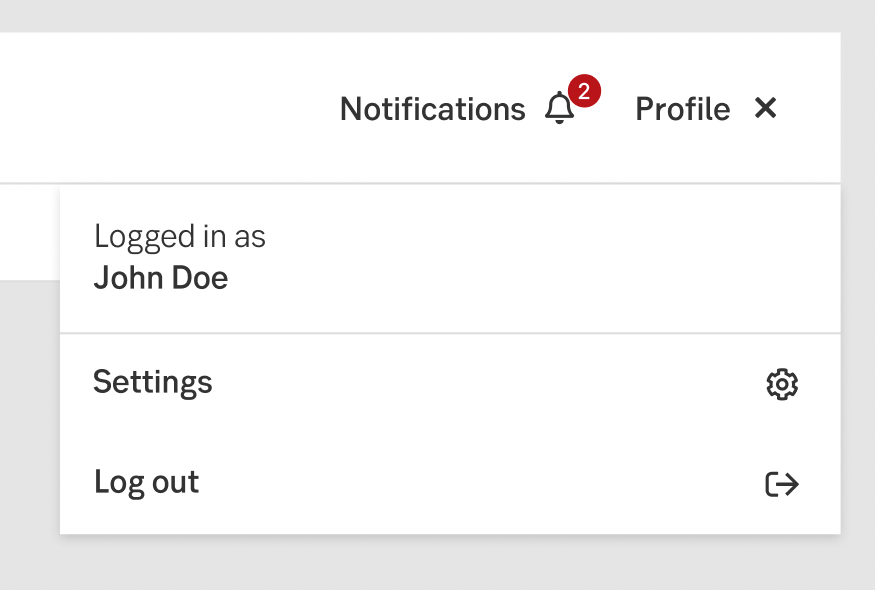 Arena