Date picker
Date pickers simplify the task of selecting a date in a visual representation of a calendar.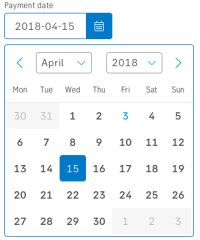 Short description
Date pickers are used when users need to enter a date. The user can enter the date as text, but the date picker also allows the user to select the date in a visual representation of a calendar.
By using a date picker, many errors concerning format and wrong characters can be avoided.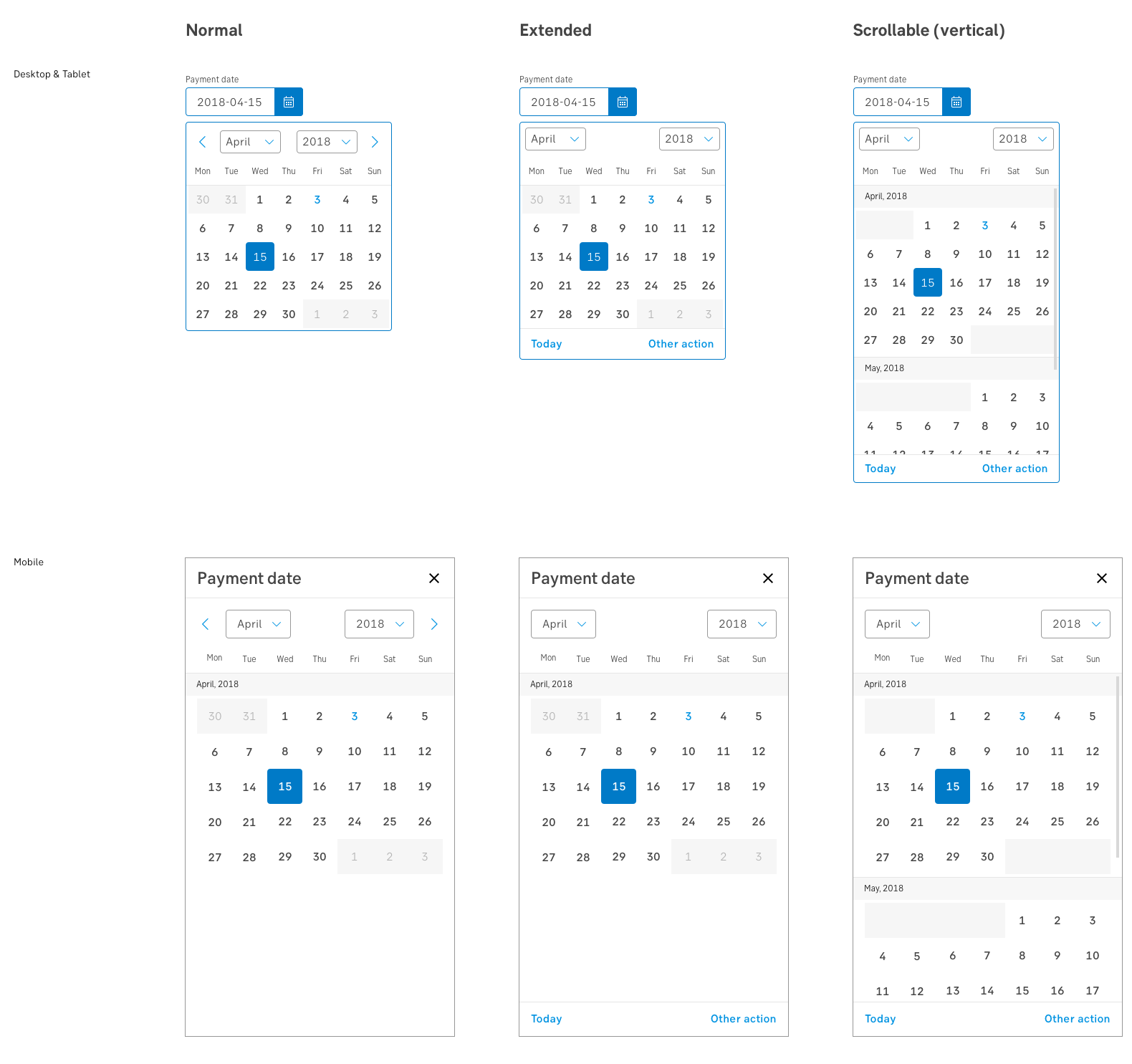 When and how to use it
Always use a date picker when the user should enter a complete date. If only a year, a month, a day (or a combination of two options) is needed, use separate input fields. For example a credit card expiry month. Dropdowns could optionally be used if the range of values is limited.
If a user has to enter a time period, instead of two separate date pickers, use the date range picker (below).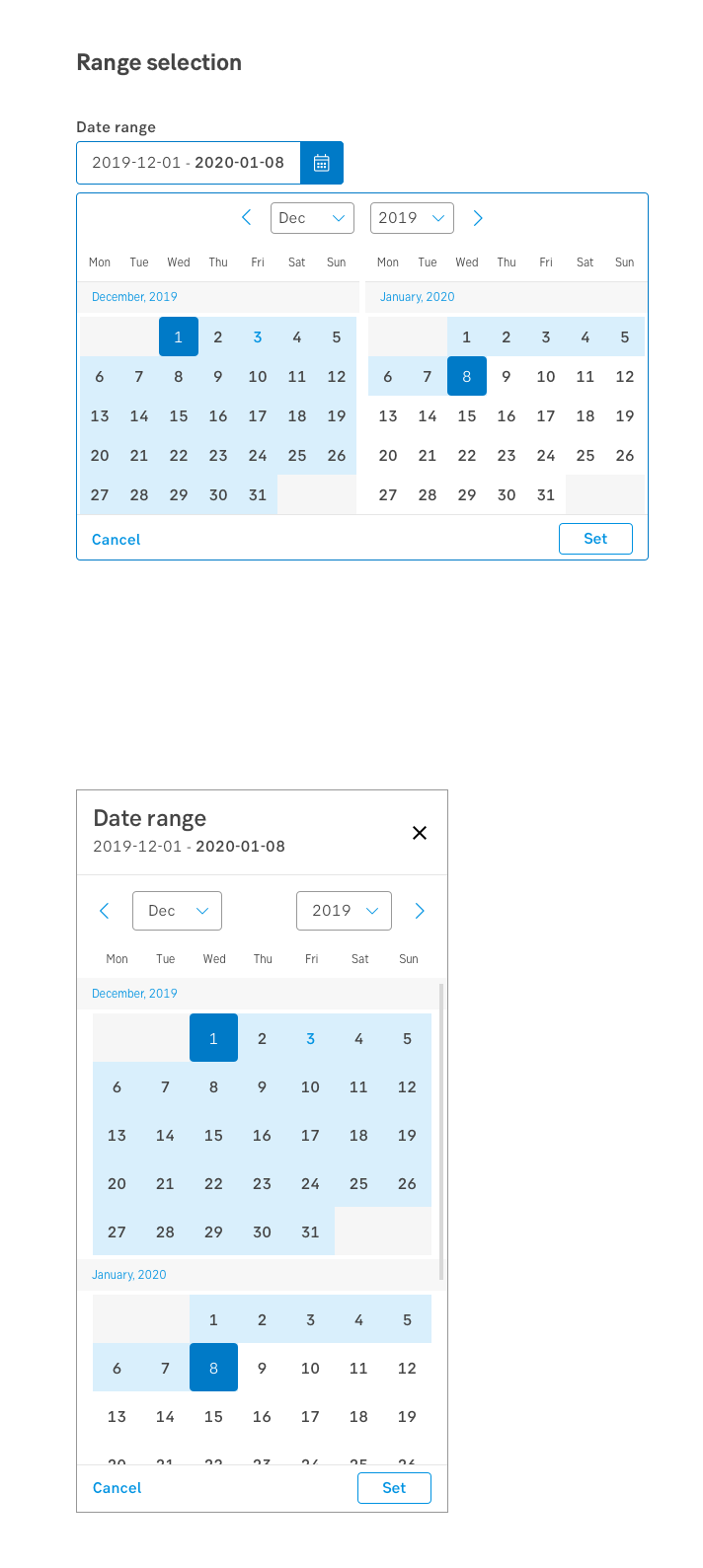 Behaviour
The date picker can be used as Normal or with a few options:
Scrollable, where several months are displayed in a vertical view.
Extended, with one or two quick options added below the calendar.
Desktop and tablet
On desktop and tablet, the date picker is displayed below the date input field.
Mobile
On mobile, the date picker cover the whole viewport as a takeover. The header part (headline, dropdowns, and day labels) and bottom part (actionable options) are fixed.
Keyboard navigation
The user is able to increase or decrease the date by pressing the up/down arrows on the keyboard:
One day at the time when the input field or calendar view is in focus
One month at the time when the month dropdown is in focus
One year at the time when the year dropdown is in focus
Do's and don'ts
Do
Use the same date picker no matter which date format is being used.
Format the watermark in the date input field according to the current date format.
Don't
Use three input fields or three dropdowns to enter a date.
Use steppers to enter dates, days, months or years.
Specification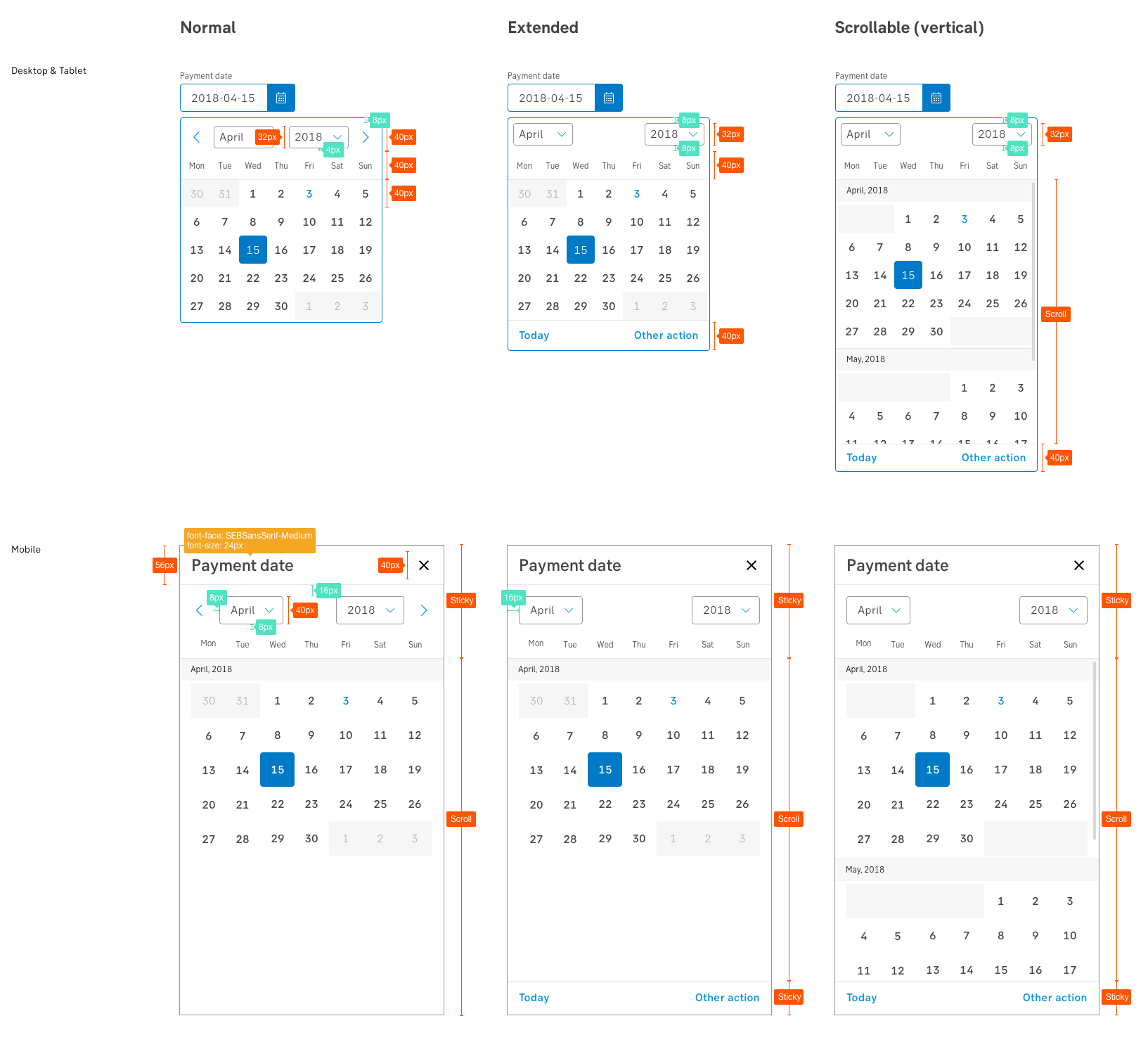 States