Contact us
This block shows contact information for an area of the bank (or a general number).
Short description
The purpose is to show contact information, either specific to an area of the bank, or in general.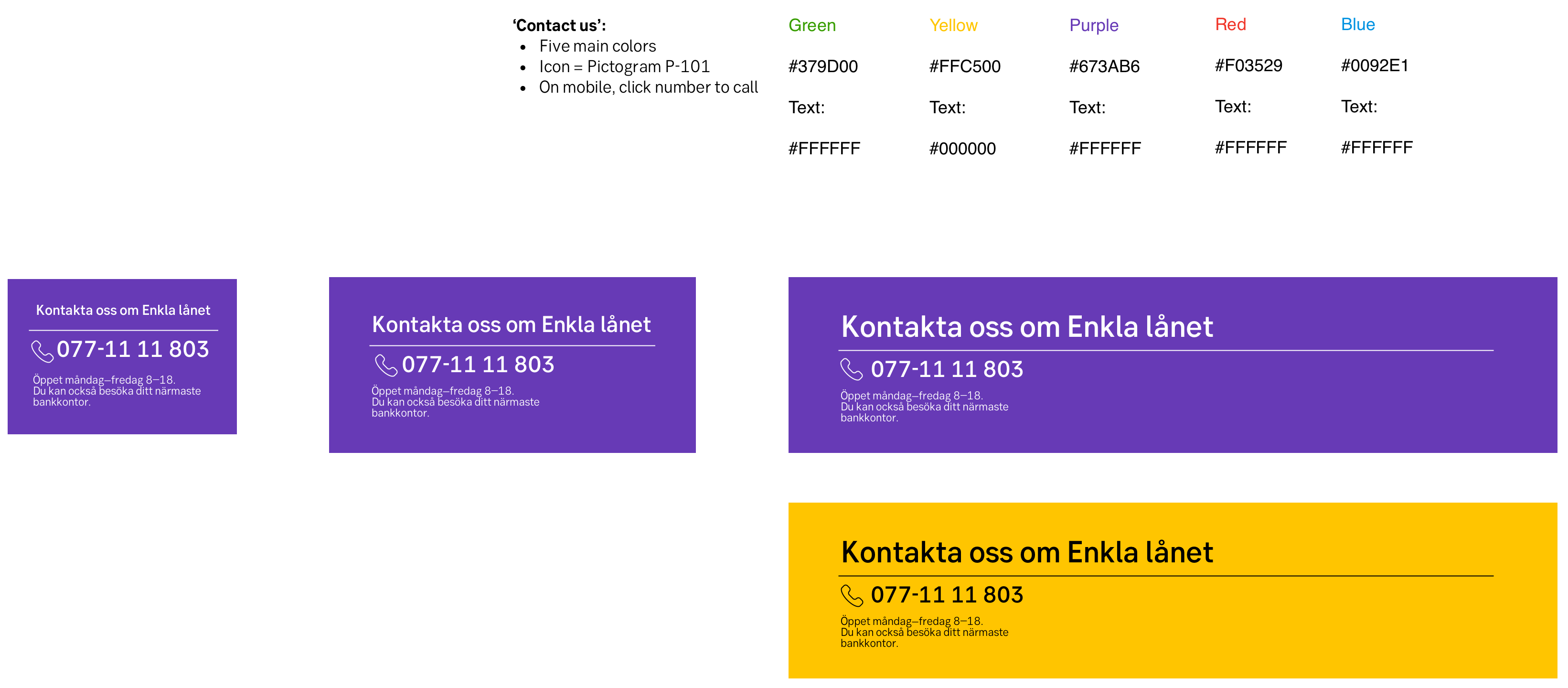 When and how to use it
Use this block when you need to display contact information for the bank. Don't use it to present personal contact information.
Behaviour
This is a passive component.
Do's and don'ts
Consider if you should use the 'Contact me' block instead.
Use red themed colour only when it's the appropriate context as it can easily be mistaken for warning (or shouting).
Related to
Contact me
Specification
Icon = pictogram P-101
On mobile, click number to call
Colours
Five main colours:
Green background #379D00, text #FFFFFF
Yellow background #FFC500, text #000000
Purple background #673AB6, text #FFFFFF
Red background #F03529, text #FFFFFF
Blue background #0092E1, text #FFFFFF
Desktop
Tablet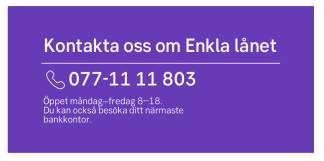 Mobile