Slider
The slider allows the user to select values within a predefined range. It makes it easy to adjust the value, as well as lets you enter a specific value via keyboard.

When and how to use it
The component should be used when a user need to select a value within a predefined range of values.
It gives a hint of the interval and what a typical (default) value is. It also allows to adjust it quickly to check the updated result.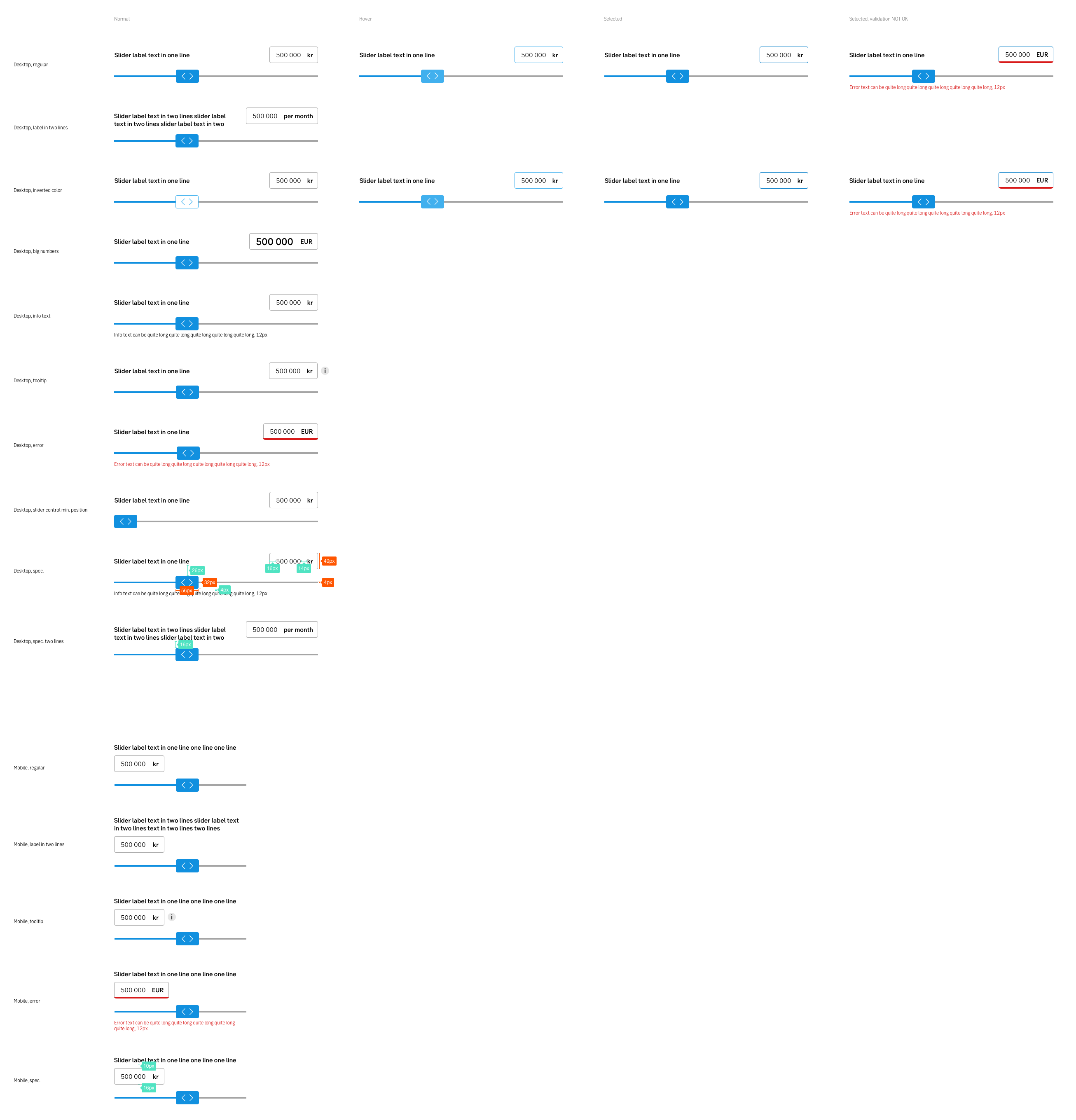 Behaviour
The component includes a slider bar, label, slider control and input field. By default min.; max. and default value should be set. Also, a step value should be set which affects the interval by which a slider moves.
Do's and don'ts
Do
This version works best on white background.
Don't
Might not be the right choice when the user has to provide a precise value, which is already known in advance. (e.g. 100'234 EUR).
Don't place the error text under the line - it's too far from the input field which it validates.

Related to
Input fields (the input part should comply with Input fields specification)
Specification
Desktop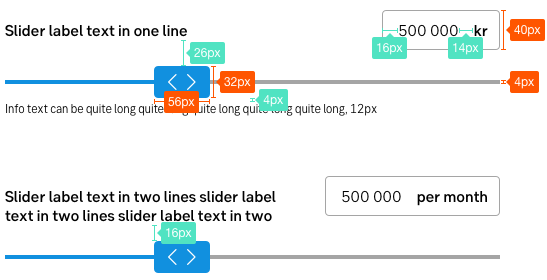 Mobile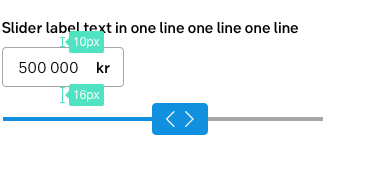 States
Desktop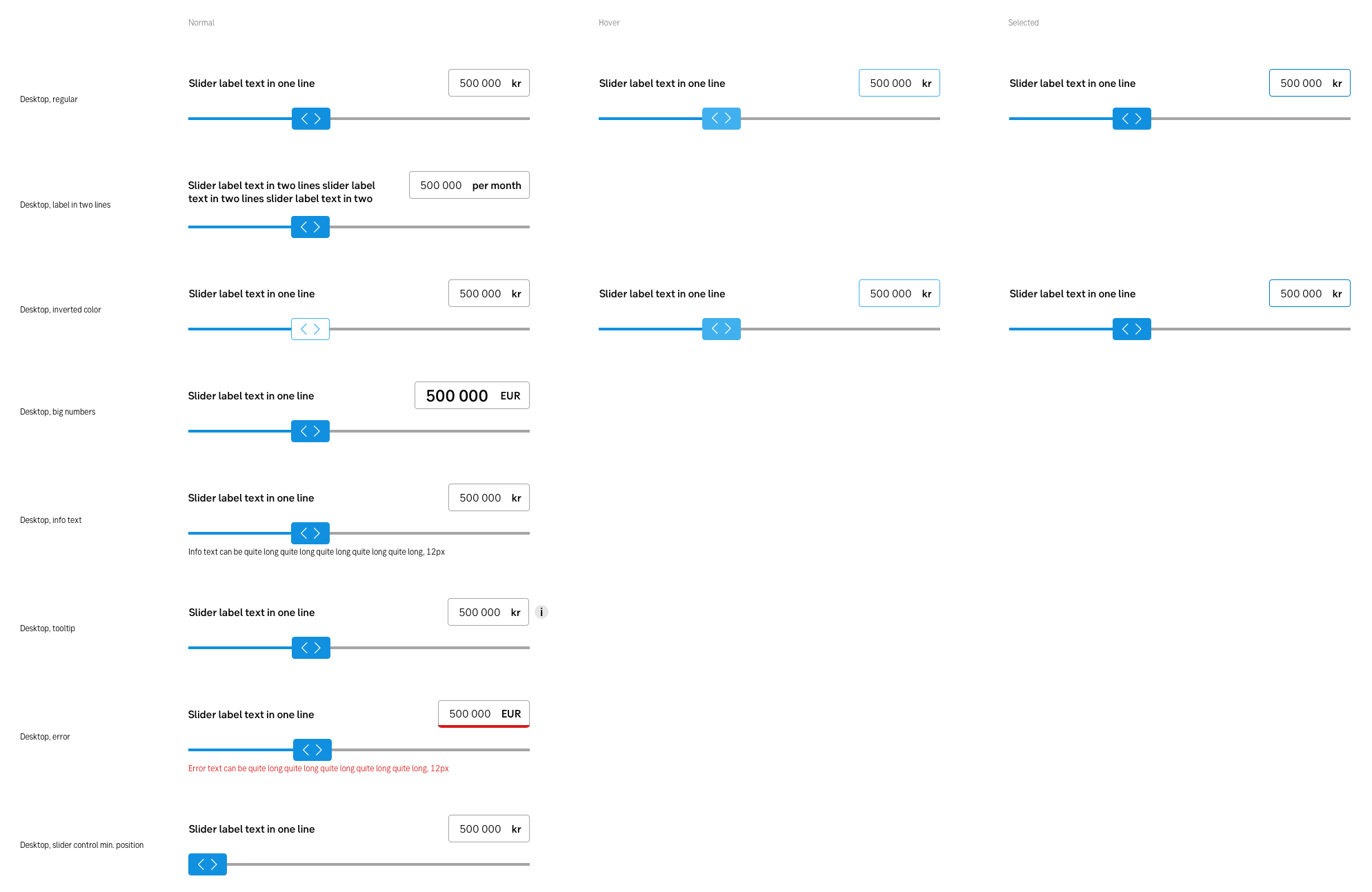 Mobile