Short description
An empty state happens when there's nothing to show in a particular context. A useful empty state will let the user know what's happening, why it's happening, and what to do about it. An empty state is an opportunity to engage the user and even to delight them.
When and how to use it
Use an empty state to convey that something is missing/not available and if needed what the user can do about it. The most common types of empty states are:
First use
No result
User cleared
Empty states can be added in different locations depending on their purpose, such as in a page, modal, card (container for widgets, related blocks etc.) and content /tables, graphs, lists etc.) The empty state should look different depending on the reason why it is shown.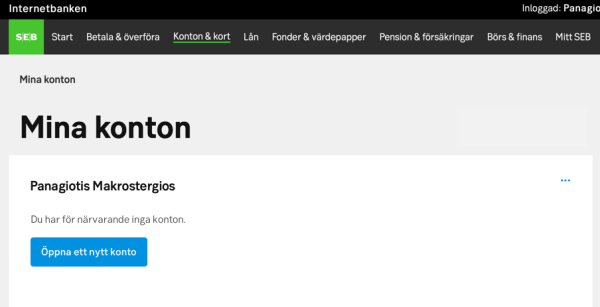 Behaviour
The empty state contains four items:
Icon (optional)
Header (optional)
Description (mandatory)
Call to action with a button or link (optional)
Depending on the reason why the empty state is being shown a combination of the items should be used to achieve the best experience for the user. In some cases we want the user to take action other times a simple description is preferred to let the user know the reason the empty state is shown.
For wider viewports such as in tablet and desktop, the icon should be placed to the left making sure the actual message is brought up closer to the beginning of the empty state container. The whole message is aligned to top left.
An empty state in a mobile/hybrid context is vertically centered in the viewport.
Do's and don'ts
Do
Only use icons, never illustrations or pictograms