Short description
This design pattern describes how to handle the BankID logotype in SEB:s channels.
When and how to use it?
Only use the BankID logo where an action leads to the BankID-app. For example, when user is about to sign a payment or an agreement with BankID.
The logo can only be displayed in the following colours:
Original version
Primary colour 1, Blue
HEX: #183E4F RGB: 24, 62, 79
CMYK: 70, 22, 00, 69
Black version
White version
BankID prefer that the logo is depicted in its original version. If your possibilities to use the original version are limited, use the white or black version.

BankID versions
BankID logo in buttons
When using the BankID logo in buttons, always use the white logo.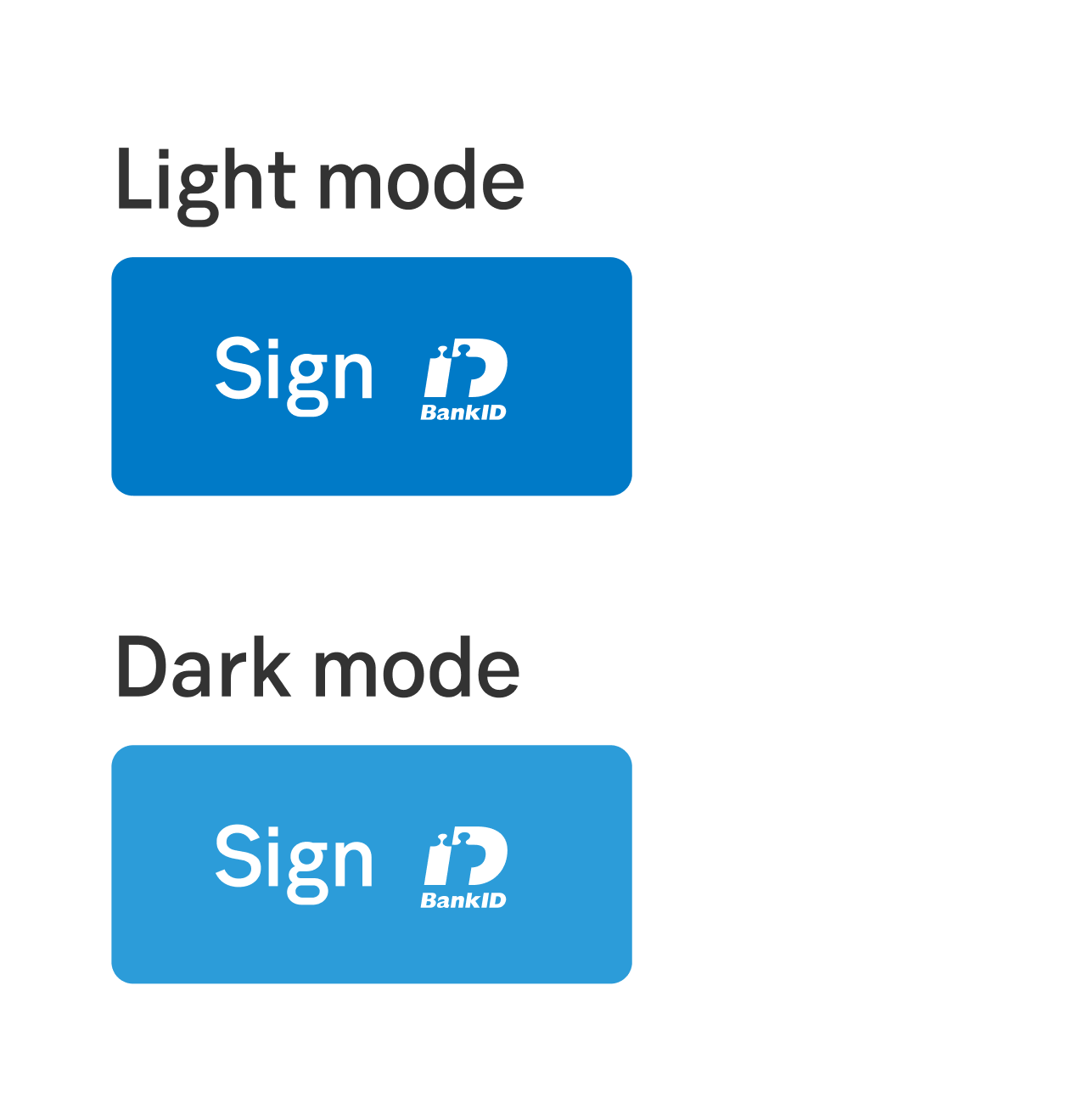 Button examples