When a field, e.g. in a table, needs to be explained more in detail we add in-context information.
The information can be split up in two different categories depending on whether the user must see the information or not.
Must see. Information the user must see, often due to the requirements should be shown without a user interaction.
Can see. Additional information that is not required to be seen should be hidden behind a user interaction.
For both cases the text should be short, concise and easy to understand. Whenever possible the information should be presented close to its context.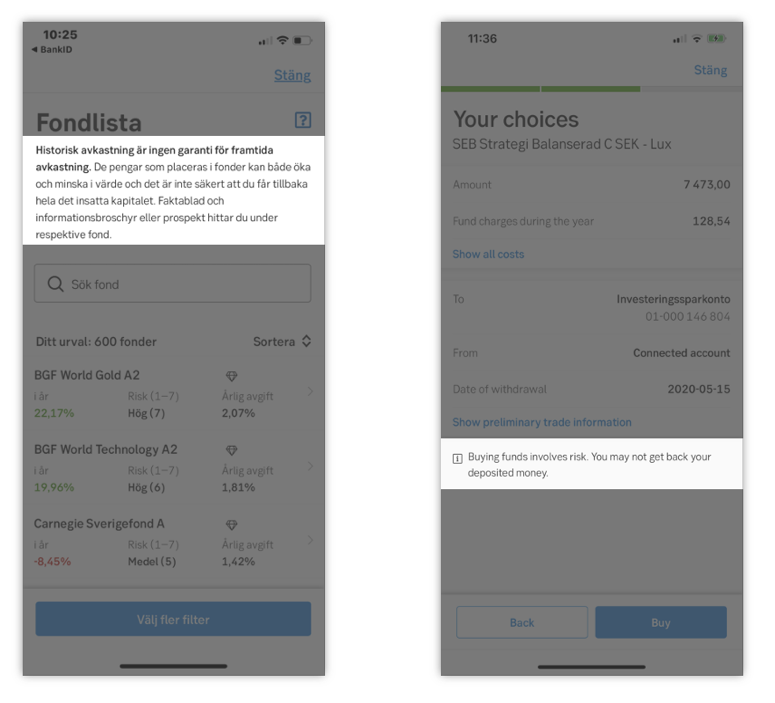 Above: "Must see"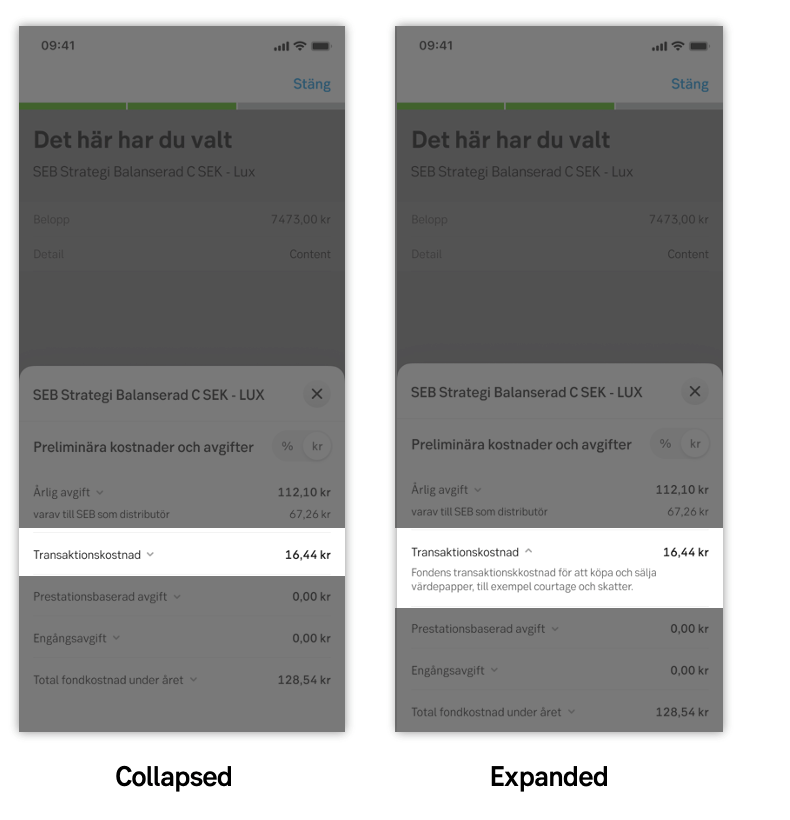 Above: "Can see"