What component should I use for which type of information?
Tooltip
Provides brief information related to the content. Tooltips are triggered when users hover their cursor over an underlined label, an icon or an image. Tooltips are text based. Best used for short information on for example what a label means.
Link to Component: Tooltip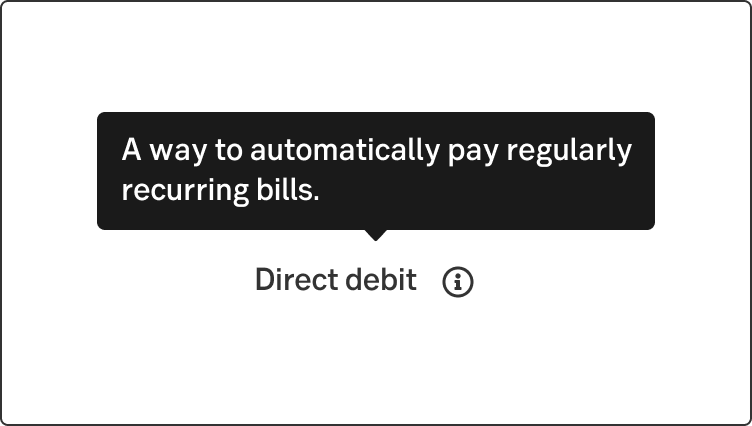 Expandable information
Use when important information does not fit in a label or in default label information. It is for when the text is too long for a tooltip but too short for a slide-out modal. Expandable label information suits well in a form where the user works their way down, like in an in-page wizard. The text information expands under the label information.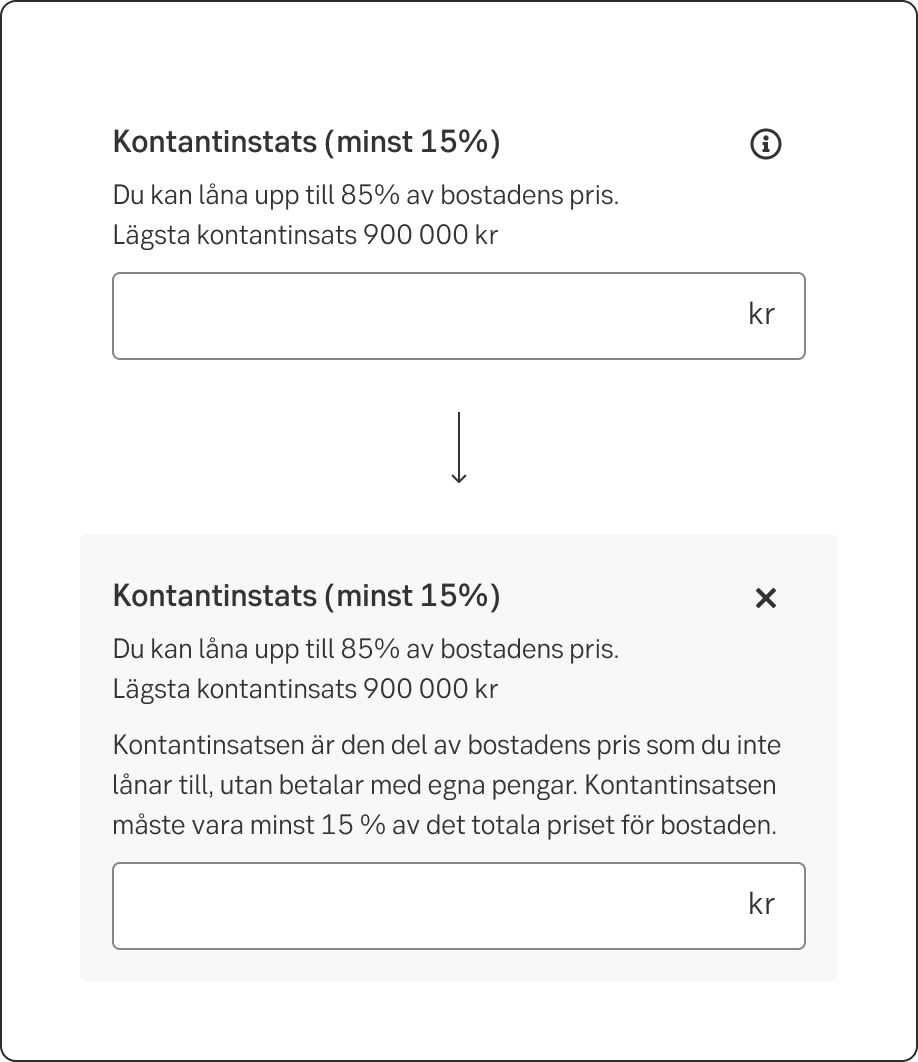 Modals
Contextual help in a modal can contain more information. The SEB contextual pattern prefer the Slide-out modal. Use it for example as a central help for a form when several input labels need more information, or for the presentation on a loan application on how we have calculated. Often used more of a "dig deeper" type of Contextual help.
Link to Component: Slideout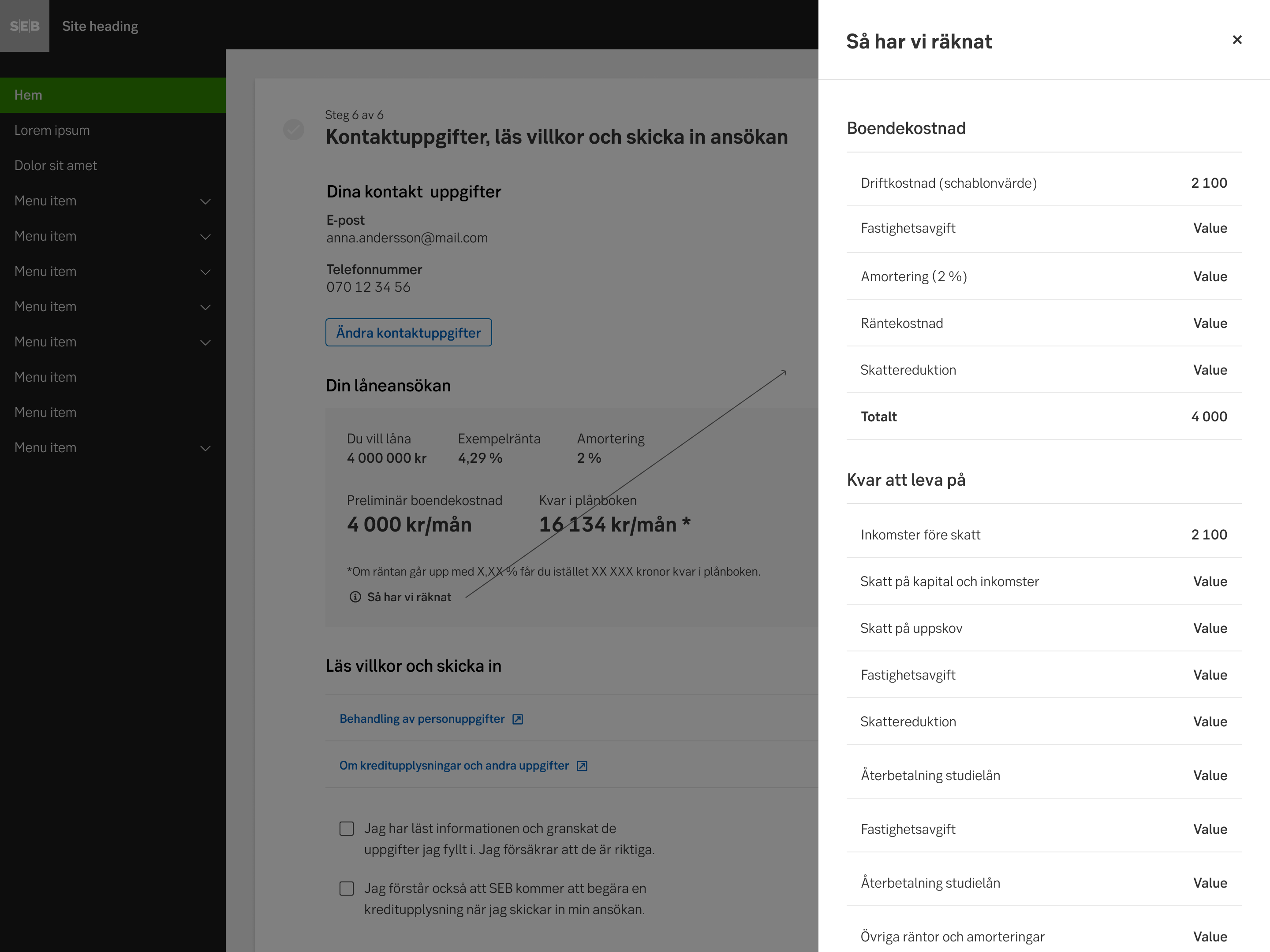 Coach marks
Contextual help in coach marks is presented as short, informative text. Can contain more information than in the Tooltip. For example an action or link. Best used in an Onboarding pattern for new users that needs a tour or for new features or layouts.
Link to Component: Coach marks