Short description
Delete and confirm in two steps. This pattern has not been described properly. Would you like to contribute? Let us know: designlibrary@seb.se
When and how to use it
Use the delete-pattern when the action the user is about to do is irreversible, like "Delete account" or "Block account".

Behaviour
Delete and confirm in two steps
1. Step one - Delete button link
When the user clicks on the red button link, a modal is triggered.
2. Step two - Confirm delete button
In the modal, the user can confirm the action to delete (solid red button that is the primary action) or change their mind.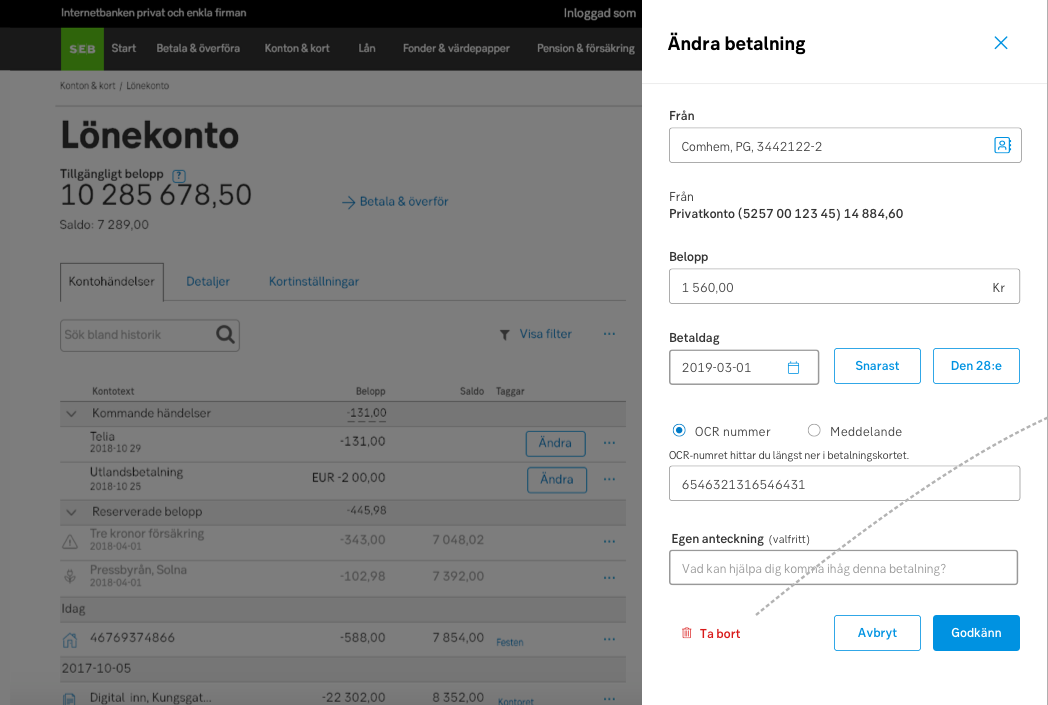 1. The delete button link triggers modal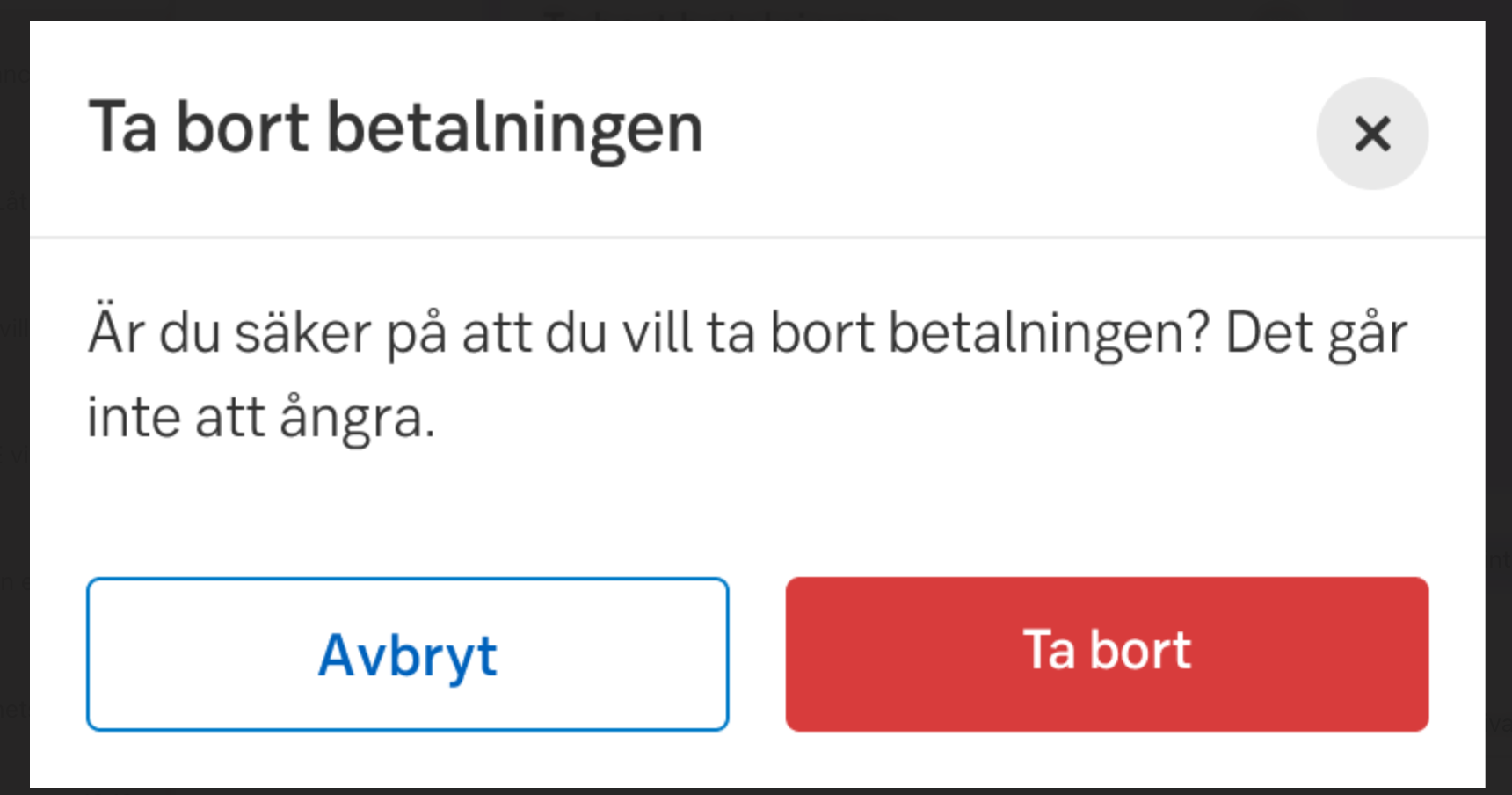 2. User confirms with the delete button
Delete in a dropdown
In a dropdown, we use red text for the delete option, with a red hover state + white text.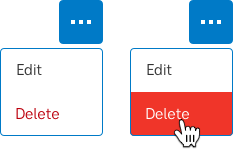 Dropdown pattern