Short description
Typography is used to create clear hierarchy throughout the layout. It is the core structure of well designed interfaces. When type scaling is used appropriately it creates intentional flows, user focus, and progressive emphasis.
Typeface
SEB uses SEB Sans Serif for both its Marketing and Product brands. It is a strong but neutral typeface that lends personality to the page without overpowering the content.
Install the Vanilla package or download the font here: https://seb.brandmanual.se/en
Type scale
Have a look at the different sizes of the SEB Sans Serif type face, for both desktop, tablet and mobile devices: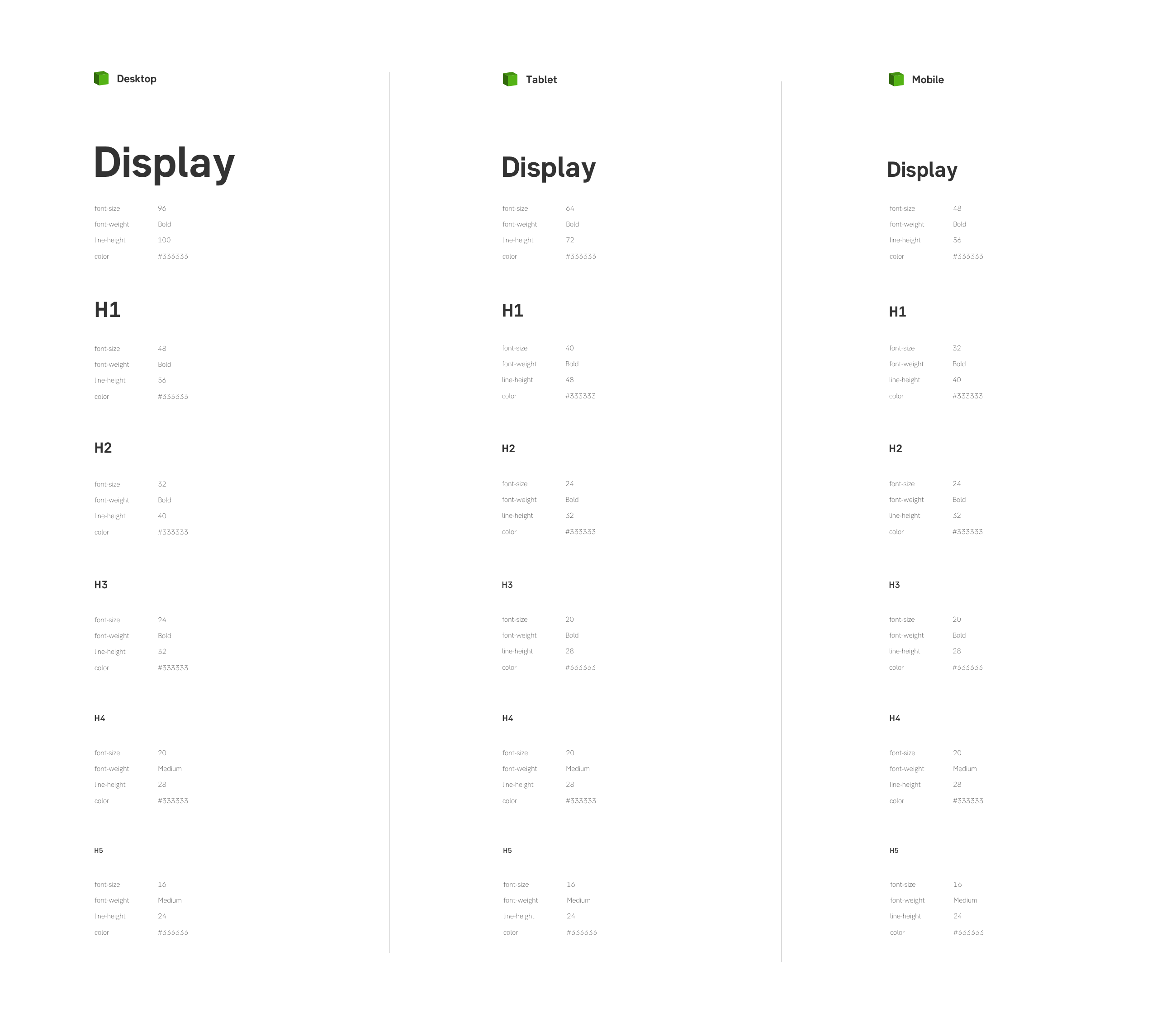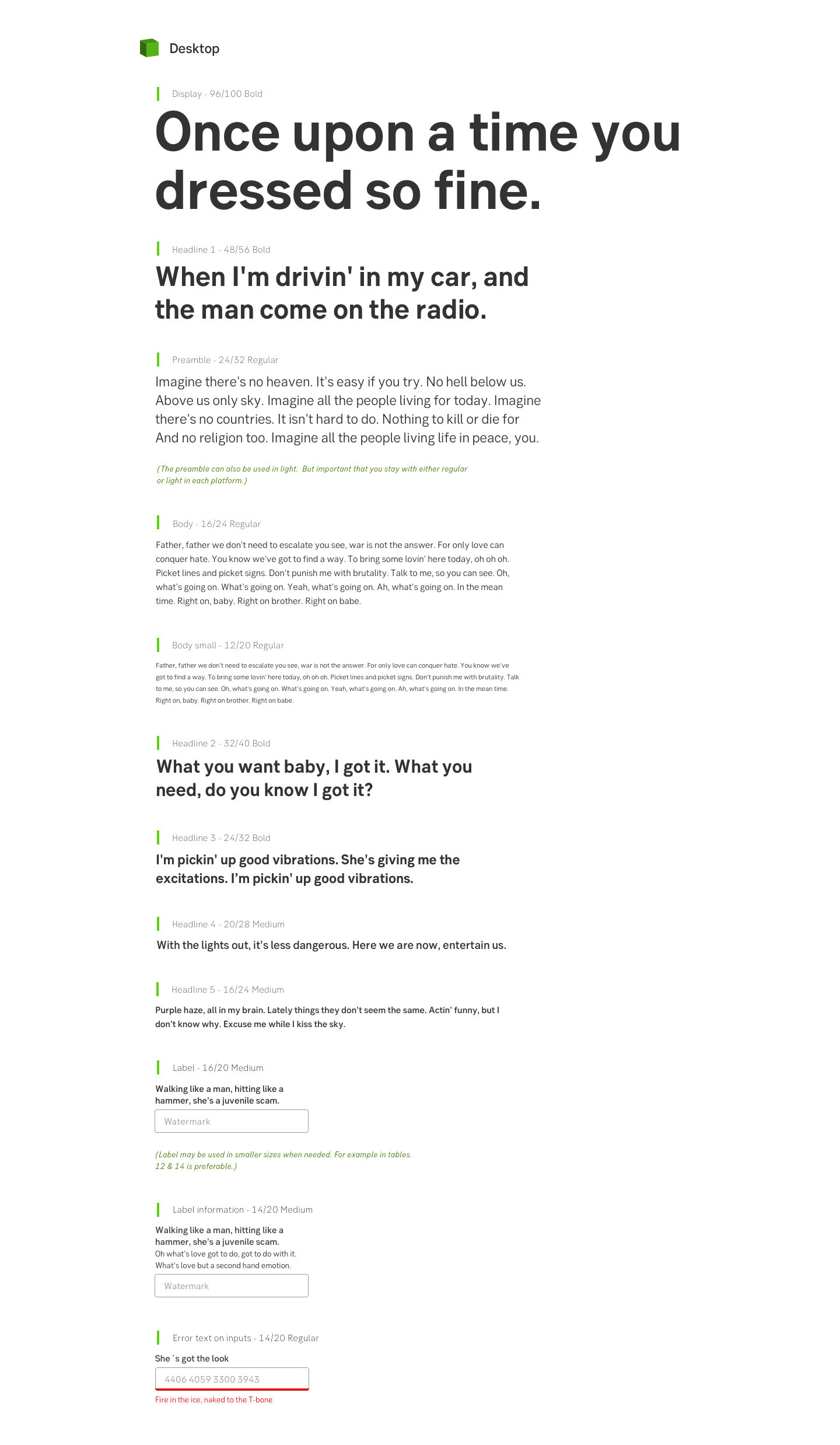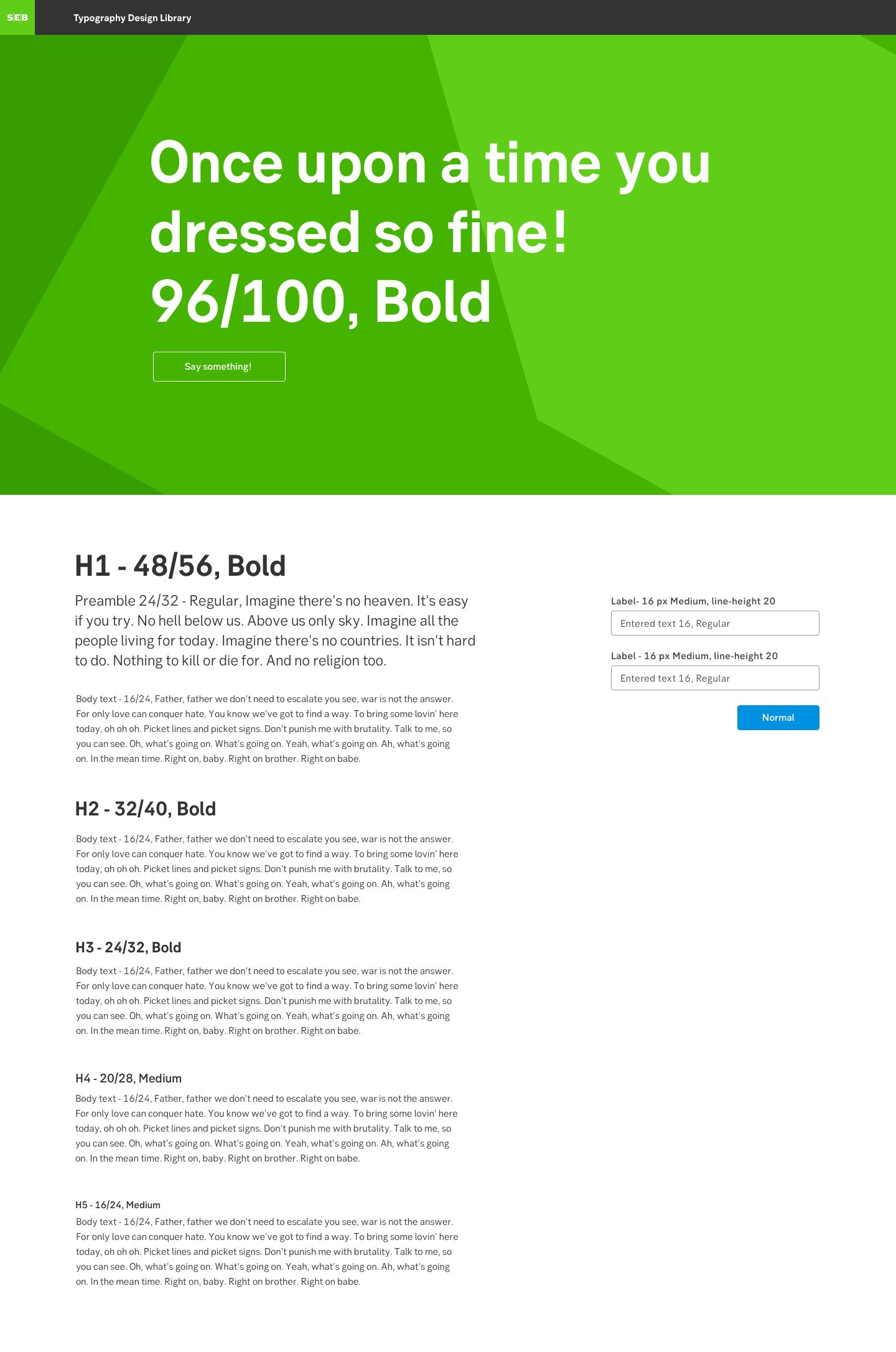 Leading/line height
The line height controls the space between baselines in a block of a text. A text's line height is propotional to its type size. The body text 16 has a line height of 24 px (1.4 rem).
All of the sizes have a line height devidable with eight or 4. Larger font sizes need smaller leading and smaller font sizes need larger leading.
We specify the line height like this:
For the body text (text size) 16 / (line height) 24
Sentence case
We always use sentence case text. This means that the capitalization is just like a standard sentence e.g. "Welcome to our bank".
We avoid using ALL CAPS. This is usually used to differentiate a word or text from another. If you need to create typographical hierarchies, use different font weights, sizes or colours instead.
Accessibility
We primarily use left-aligned typography. Aligned left (or ragged right) is the most readable alignment - it provides the eye with a common starting point for each line. Make sure the lines aren't too long. Try to aim for 7-10 words or 45-65 characters per line.
In some cases, centered text is allowed. This is usually in digital contexts or in situations where it helps to present information in a more logical way than left-aligned text. This is only suitable for shorter texts of single words.
Default styles
We recommend you use our Default styles for common elements (vanilla pattern library) such as headlines, links and body font family.
Do's and don'ts
Try to limit the font sizes to 2-3
Do not use ALL CAPS, not even on single WORDS.