As a designer, our job is to think about the who, what and why for an experience, to make our products and services usable, understandable, and enjoyable for all our customers. In other words, we simplify what's complex. In in our mission to do so, we continue to learn and adapt to new technologies, design trends and opportunities that comes in our path.
Combining the knowledge from UX and visual design the experience of using our products is key, keep it simple and to the point. Make the design viable not visible. It is the whole experience that makes the difference.
The sweet spot
The sweet spot of innovation is when you have an idea that contains these essential characteristics:
Someone wants it or needs it and people see real value in the idea – it's desirable
You can make it happen, because you have the know-how, resources and technology to deliver – it's feasible
And it makes economic sense, since the business model is sustainable, and the business case stack up - it's viable
All three criterias are important but our main competence lies within the desirability. This means that we always need to collaborate and work together with different parts of the organization to get as close as possible to the sweet spot, since that is where we create magic.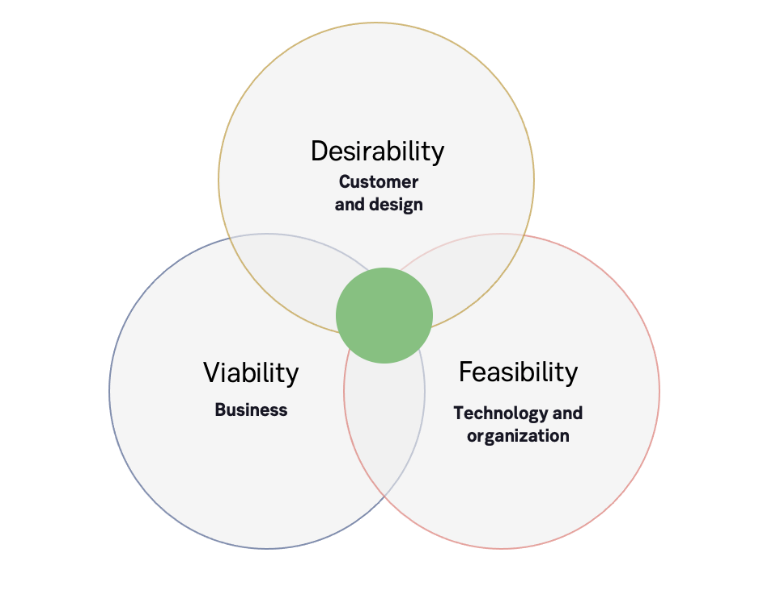 Learn about our design process