Short description
We use Font Awesome 5, regular, for generic system icons up to 32 px. Since 2021, we generally do not use SEB:s pictograms.
How to use icons
Instructions
Everything you need to implement icons you can find on our page in Github. But in short:
Use the icon library in Figma for sketching. Or click on the icon of your choice in FontAwesome and screenshot it.
If you need a version to implement (npm, cdn, Sketch, etc), go to our License page in Github, sign up on the list and download the icon-files (svg).
Who needs license?
Apps and web pages don't need licenses; it's only people in the project who are actively working with the icons, either in prototypes or implementing them in code who need to occupy a seat (not all members in a team need a seat either).
Which one?
There are many Font Awsome icons and you can choose the icon that works best for your context.
Here we have selected a few that we like: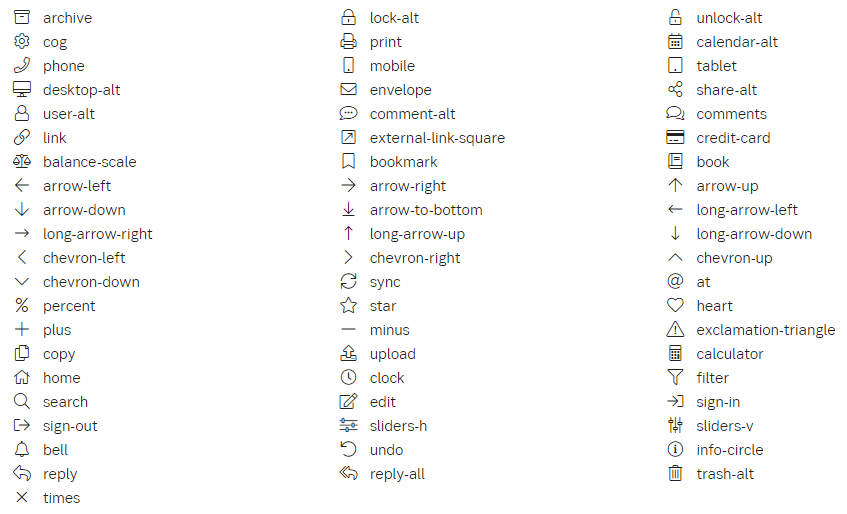 Placement
See Icons and actions for guidelines of placing and icon next to a label or action.
Do's and don'ts
Do
Use icons when they add value
Use Font Awesome 5 for generic system icons up to 32 px (fa-2x)
Only use one size for icons when they are together
Use the "regular" version
Don't
Don't stack icons on top of each other
Don't combine icons to build meaning (i.e a lock inside a computer to describe secure application)
Don't only rely on icon to convey meaning (i.e button with icons only)