Short description
For brand perspective on use of colour, see the Interim guidelines: https://seb.brandmanual.se/en
Specifically used colours
Background colours
Both white and grey can be used.
Text colour
More about Typography
Link colour
More about Inline links
Error colour
More about Error handling
Dark mode colours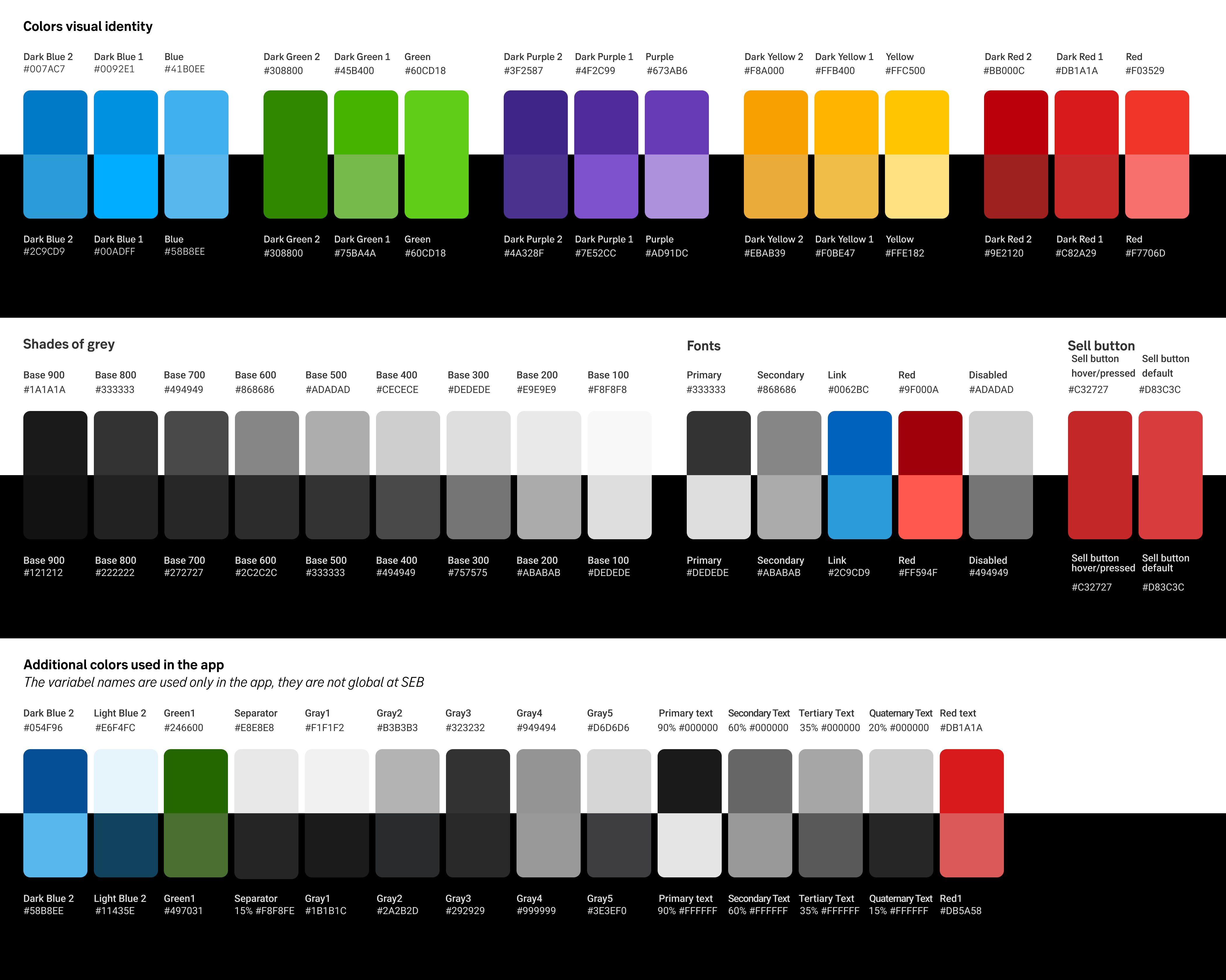 Semantic colour map for web and app
More about Pattern: Dark mode
Do's and don'ts
Colour contrast

Don't use white text on a light background.
Don't make colours lighter except for in graphs. For graphs it's possible to use several different colours.