Pilots in Vilnius
The Design Library-team went to Vilnius to work with the Branch Channels development team this week. We had asked them to be our pilots and add re-usable components in the framework of their choice, Angular Material.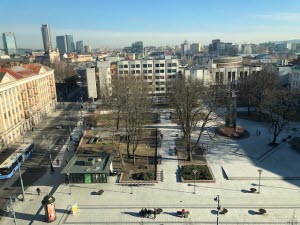 A new pattern library
Our common goal was to have at least two components show up on Design Library. The first day, we did a complete set up of a pattern library site for Angular Material. We worked through a few issues to get our pattern library tool to play nicely with Angular - to which our colleagues in the Branch Channels team came up with a nice solution for.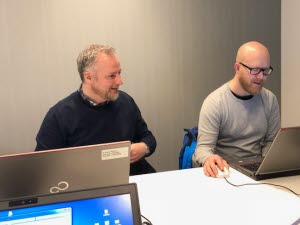 Set up success!
You can now see those two components, buttons and progress bar, in Angular Material! Now when we know that everything is connected, the Branch Channels-team can start adding more components in their own time. Stay tuned!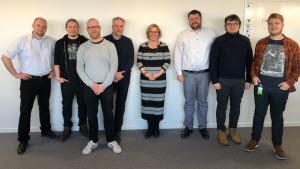 A huge thank you to the Branch Channels-team!
Would you like to add your components?
Contact us at designlibrary@seb.se
/Ulrika