Internetbanken Privat
Internetbanken Privat - IBP (Sweden) is aimed at personal banking and private banking. It also includes owners of private business of the type "enskild näringsidkare" who has the product "Enkla firman".
The larger parts of this channel was built in the 1990's but has received several facelifts. One large in 2013 and one smaller in 2017.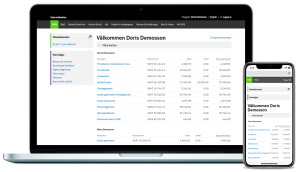 The design of the site currently follows the interaction design specified in the old "Interaction design manual" (connections page – only available inside SEB). All new major updates are made through the addition of microsites to prepare for switching to using the new shell with a completely updated design.
If you are planning on adding a new feature to IBP you must follow the business contract (connections page – only available inside SEB).
Contacts
PO: Camilla Bergquist & Jan Wilsby
CX: Conny Andersson
Arch: Ivars Zarin
Co-existance old/new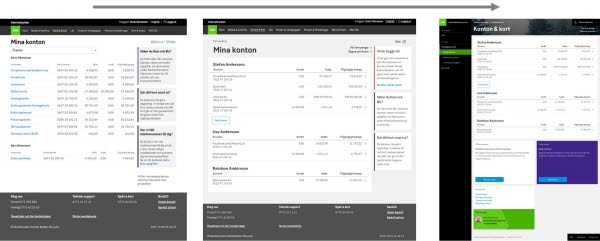 Short term we'll be adding new pages in micro sites and add them inside the old internetbank. New pages are striving for new design but adapting to fit old framework.
When we have a larger number of micro sites available, we will shift work effort to moving to a new shell (similar to Business Arena). Here the new micro sites will fit better and we'll incorporate old pages as "legacy pages". A lot of work will focus on building widgets to achieve out new theme- and start pages.
Current adaptions/deviations
Grid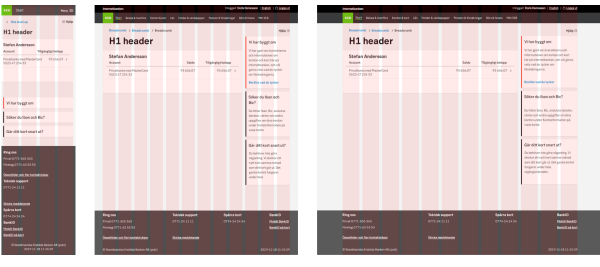 Since we are still in old IBP new microsites need to keep their content inside the sites widths. But when adding new pages we use the 12 column grid but inside the old container.
There are page templates available for Sketch.
Sales/communication
Try to keep old "puffar" so we can still keep communication with customers (se images under grid). We will progressively move to publishing these blocks via Epi and start using this as zone 3.