Axure component library
We generally use Axure for prototyping and user-testing. Axure is not part of the general product catalogue in SEB:
Add the Axshare space
Get added to the Axshare project space called "SEB Common libraries", by contacting conny.x.andersson@seb.se.
You should now be able to load the SEB library directly into Axure.
The library is updated automatically if you add the components according to these instructions.
Axure templates
These are our Axure templates for easy startup of new projects:
Instructions for adding a library to Axure
1. Locate the Libraries View.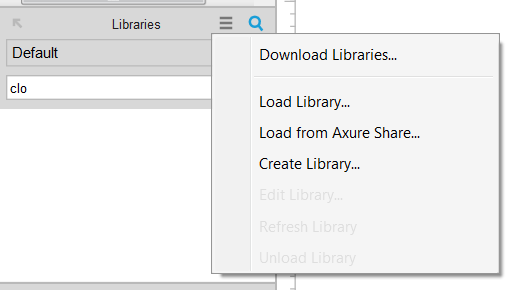 2. Press on the hamburger menu item. Select "Load from Axure Share…"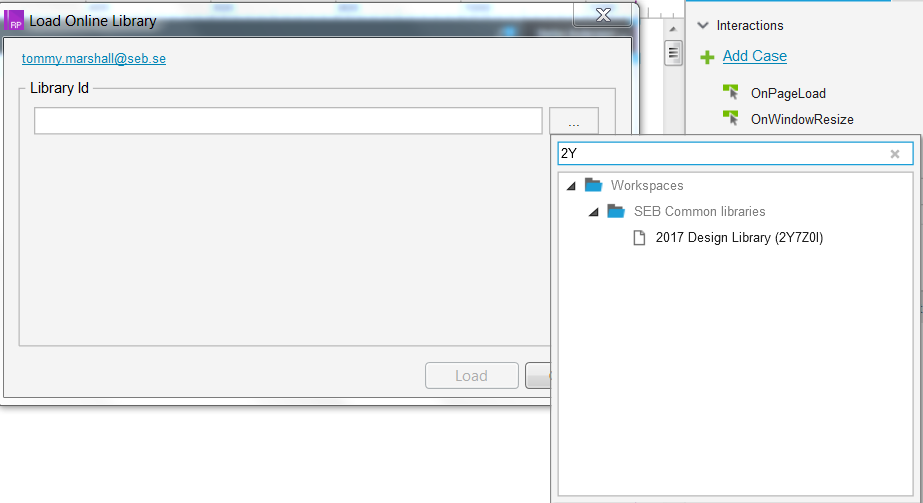 3. Navigate and locate the library called "2017 Design Library (2Y7Z0I)". It can be found under SEB Common libraries and you need access to this project area.
You should now be all set to start using the Axure library. Good luck!
Psst...!
If you want to contribute to the components in our Axure library, please contact tommy.marshall@seb.se.