Filter
Use a filter to help users narrow down high volumes of content and to surface the most relevant results.
This component/pattern has not been described yet. Would you like to do it? E-mail: designlibrary@seb.se
Example
1. This example has a filter icon close to the table.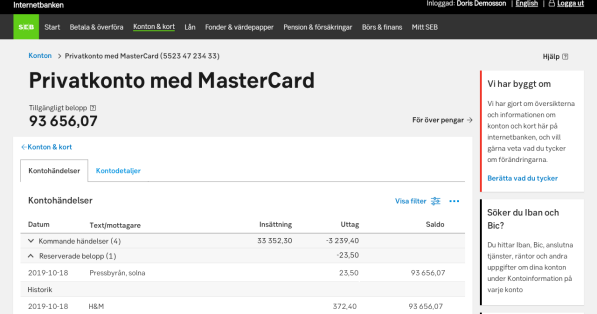 2. The filter function pushed table further down.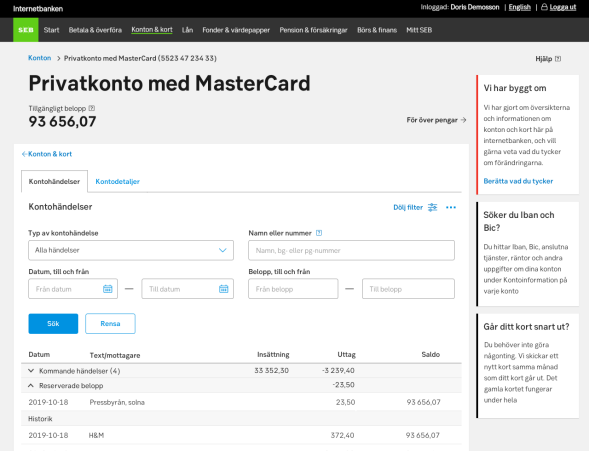 3. Once the user clicks on Sök/Search, the chosen filters can be highlighted with the Chip component.

Alternatively, the filter function can be placed in a Slide-out.