Dialogue
Use a dialog when confirmation is needed or when to alert the user to something.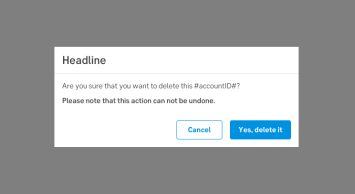 Short description
Dialogues contain a headline, text and UI controls. They retain focus an required action has been taken. Use dialogues sparingly because they are interruptive to the user.
Dialogue - desktop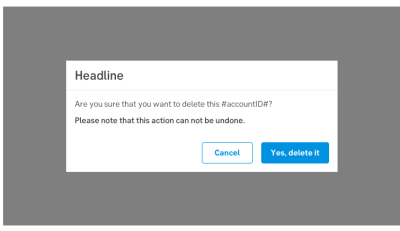 Dialogue - mobile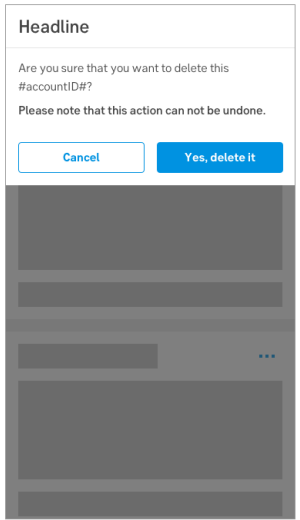 When and how to use it
Use a dialogue when confirmation is needed. For example when deleting an account or removing a an item that is needed for something else not visible in this view.
They may also be used as a guide when an error has occurred that has a known way of handling the problem, for example when logging in.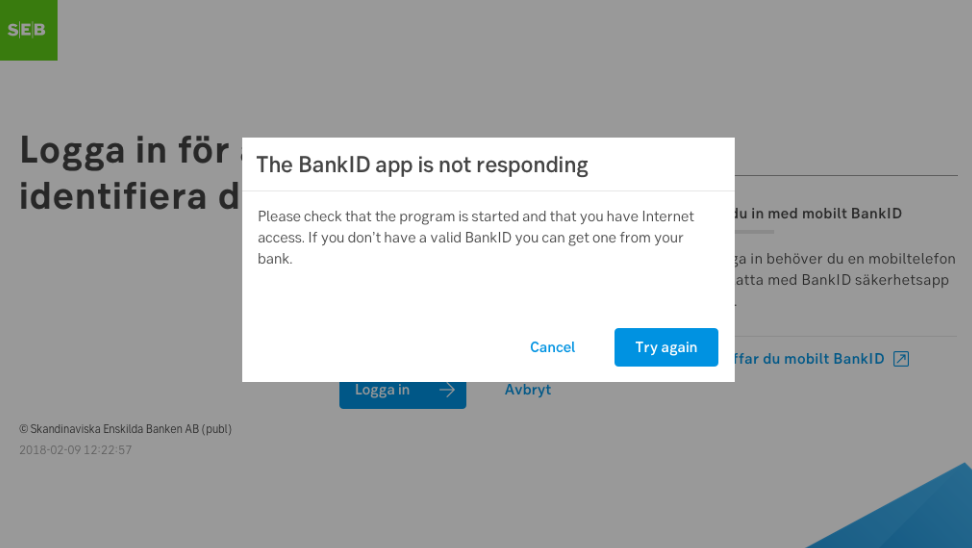 Behaviour
Can not be dismissed by clicking outside. User needs to take action. The content behind the overlay is locked and can not be scrolled.
For desktop
Headline: 24 px, medium
Description: 16 px, regular (bold optional for highlighted message)

Dark overlay with transparency with the dialog on top, centered in the browser viewport
Specification

States

For mobile
Headline: 24 px, medium
Description: 16 px, regular (bold optional for highlighted message)
Specification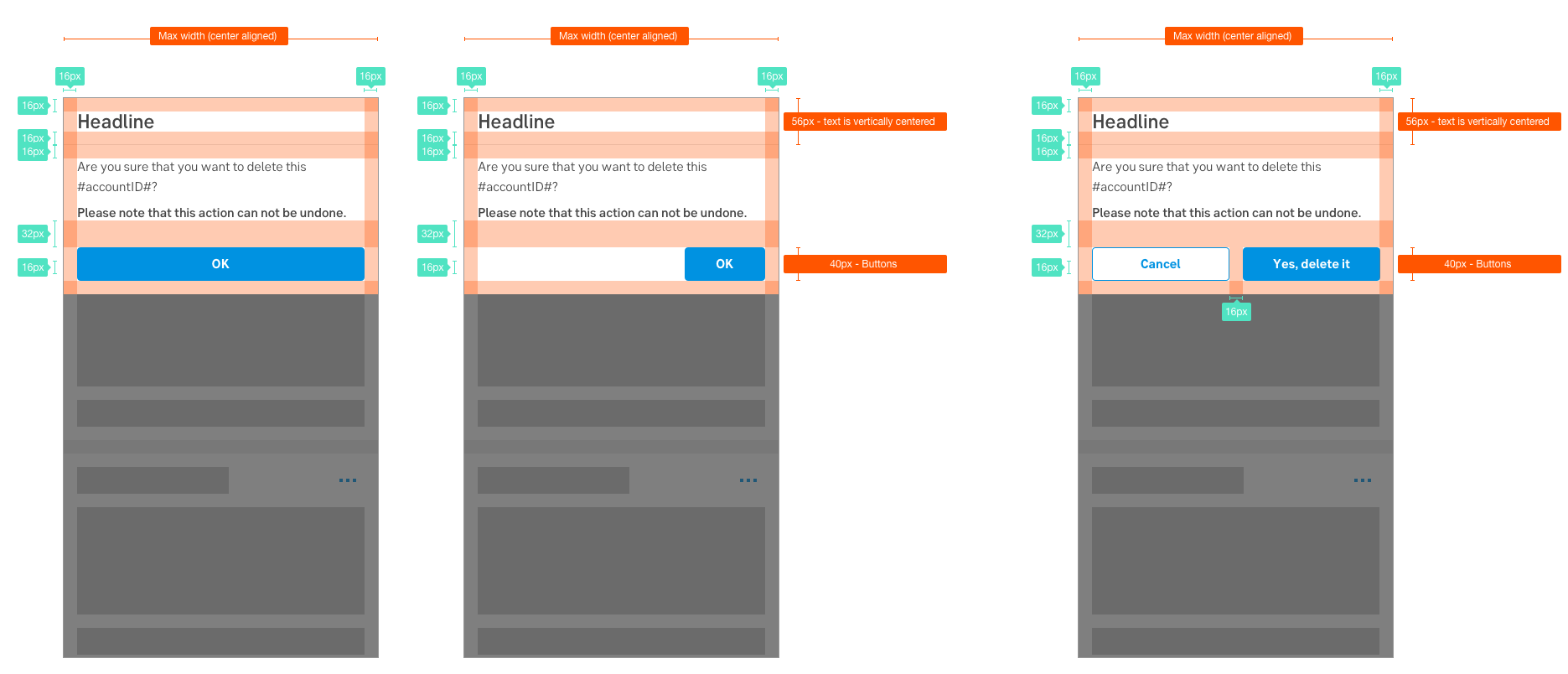 States