Empty states (hybrid)
Empty states occur when there is no content to be shown.
Short description
A useful empty state will let the user know what's happening, why it's happening, and what to do about it. An empty state is an opportunity to engage or educate the user and even to delight them.
When and how to use it
Use an empty state to convey that something is missing/not available and if needed what the user can do about it.
Empty states can be added in different locations depending on their purpose, such as in a page, modals, cards (Containers for widgets, related blocks, etc) and content (tables, graphs, lists, etc).
Behaviour
The message within the empty state is divided into four items;
Icon
Header
Description
Call to action with a button or link
We recommend to preferably use a combination of the four items to achieve a suitable message to a user. Although, a description is minimum of what can be shown in an empty state.
The items making up an empty state should be stacking vertically, unless there is horizontal space to do otherwise. In a narrow viewport such as in a mobile/hybrid, it's only natural to adapt to that behaviour.
For wider viewports such as in tablet and desktop, the icon should placed to the left making sure the actual message is brought up closer to the beginning of the empty state container. The whole message is aligned to top left.
A empty state in a mobile/hybrid context is top aligned unless it is shown in a whole page. In that case it should vertically centered in the viewport.
Do's and don'ts
Do
Keep the message brief
Be contextual, personal and helpful
Add a call to action if needed
Don't
Use icons that are not aligned to the brand
Examples for hybrid, mobile and native
Empty page for "page not found", "no connection"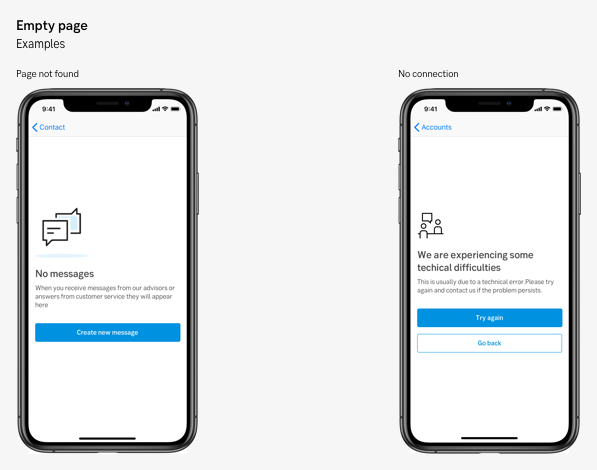 Empty page - with and without icon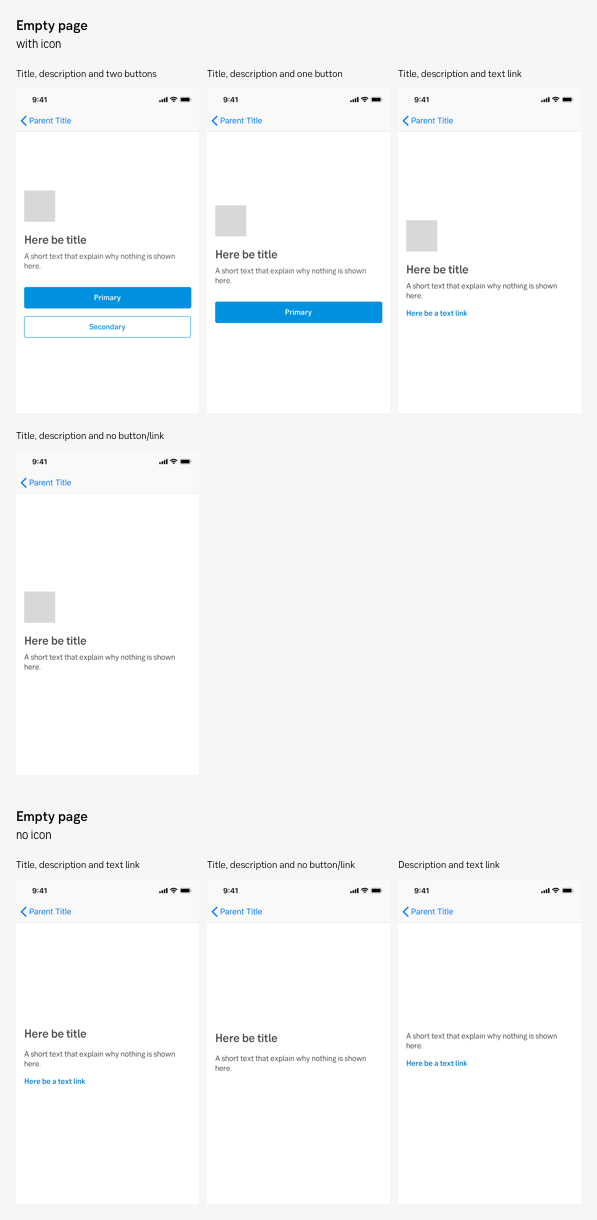 Empty modal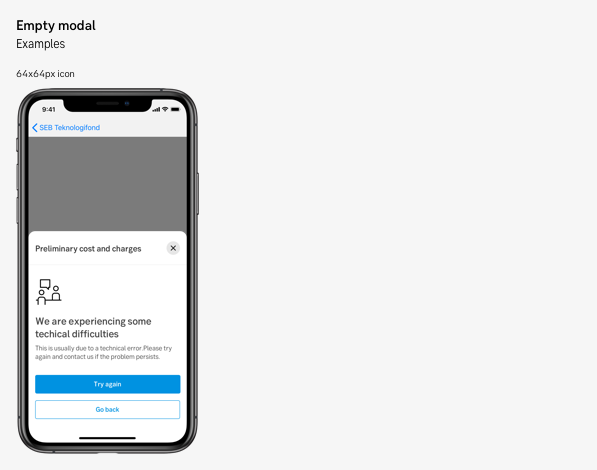 Empty modal - with and without icon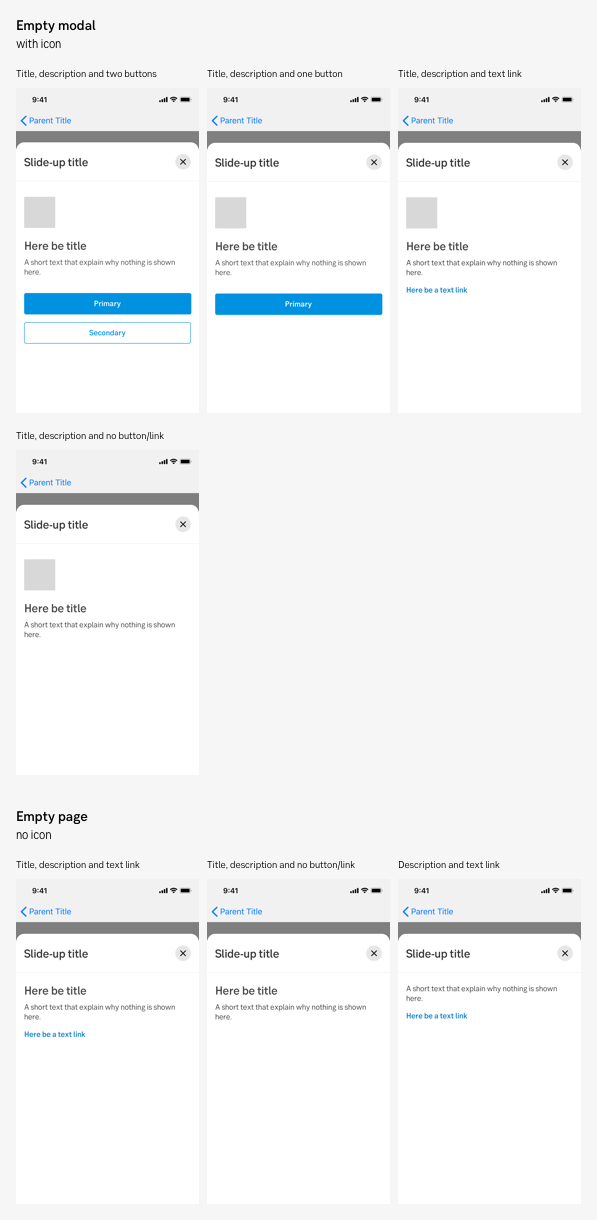 Specification
Empty page with the option of 64x64 px icon or 128x128 px icon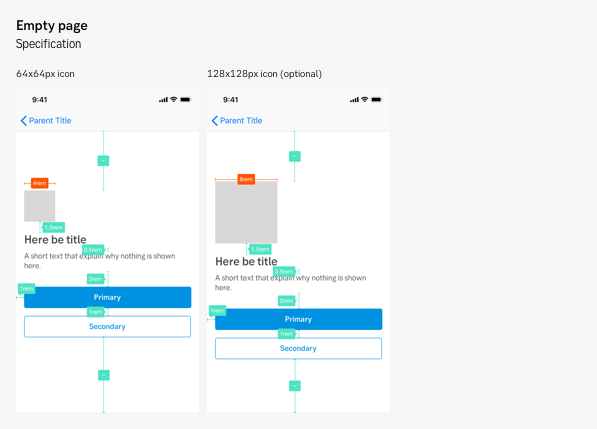 Empty modal with the option of 64x64 px icon or 128x128 px icon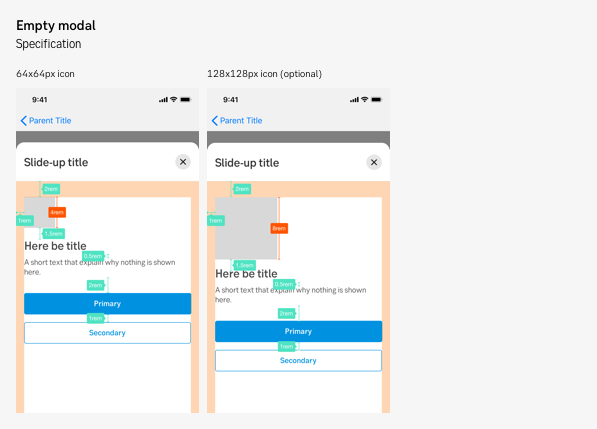 States
There are multiple ways to inform the user that something is missing or what the next step might be.
Usage examples:
First use
Error
No results
User cleared results