Trigger insight
We enlighten our clients and employees with insightful presentations of information and actionable suggestions. In ways our users find magical.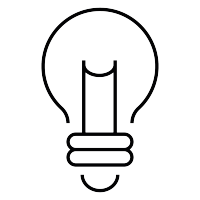 We strive for
Data with depth. We are not just presenting raw data. We explain causes, pattern, and correlations.
Proative intelligence. If we have insights about our customers' financials, we are proactive to create awareness.
Actionable insights. We are not leaving the customer with loose ends - aim to present a clear way forward.
Smarter customers over time. We take the responsibility to educate the customer to better understand their finances.
Principle checklist