Everyday first
We do the hard work for our clients and employees to solve their everyday needs, problems and tasks in a delightful manner.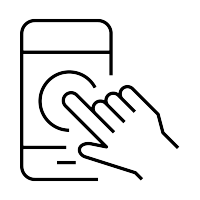 We strive for
Progressive effciency. Functionality and flows adapts to user behaviour over time.
Details that matter - making everyday use faster and easier.
Delightful and memorable experiences - users feel that we are passionate about their everyday tasks.
Principle checklist