Aim to explain
Our aim is to help our clients, employees and users to intuitively understand, navigate and use our products and services. We achieve this by being clear, empathic and approachable.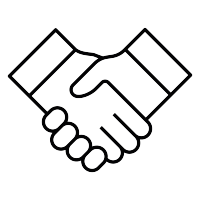 We strive for
A trustful relationship. The customer feels that we are on their side.
Understandability. Explaining in an empathic way with the aim to help and understand, not to preach.
Transparency. We are clear about how we deliver value for both us and the customer.
Principle checklist