Need a new component?
We do this together! Start by joining the discussion in Github and let us know what you need.
Go to Github
There is not one single person that designs or builds the components - it's a team effort with some basic quality review milestones to guide you.
Start by joining the Design discussion in Github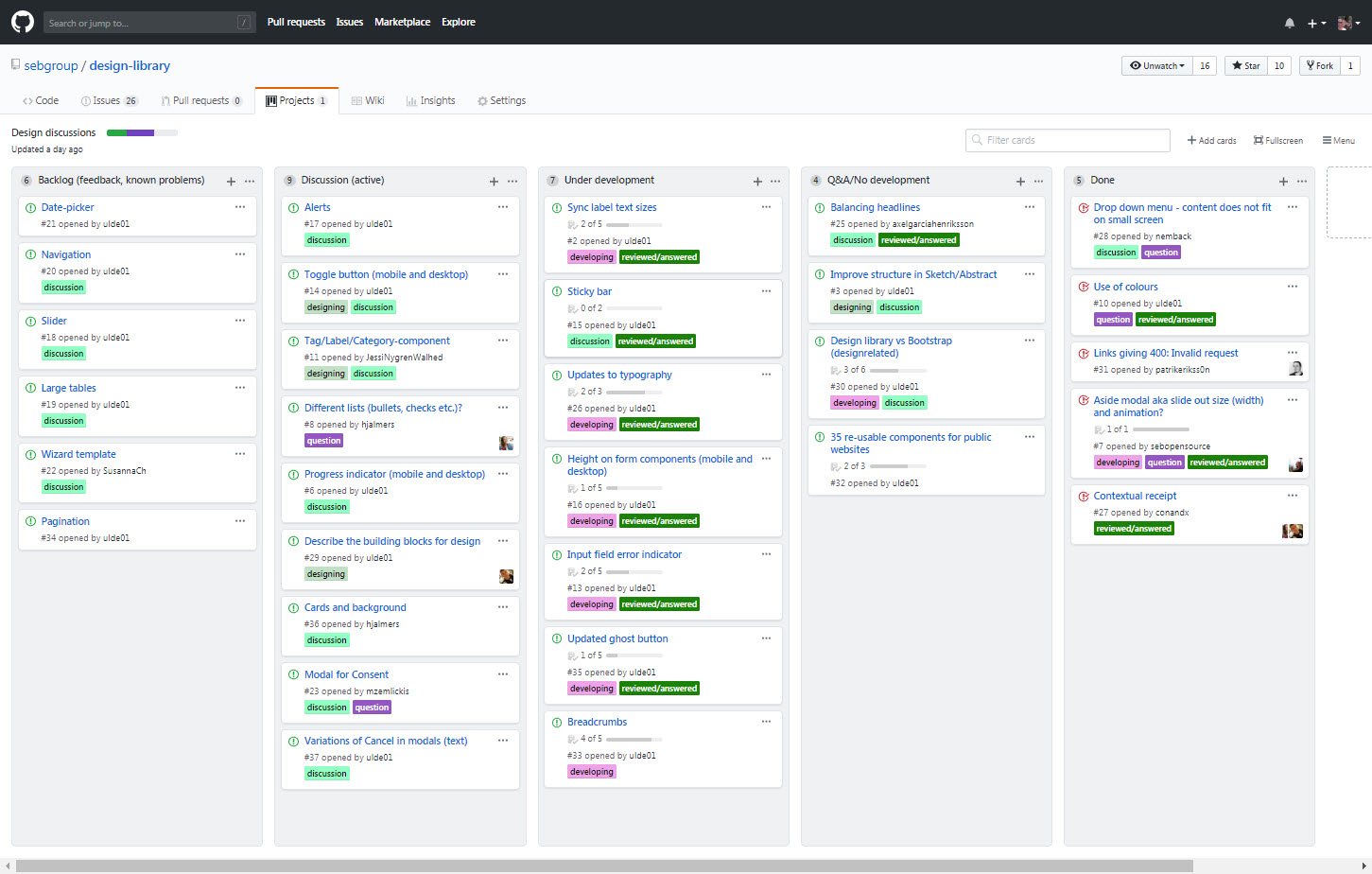 Add your thoughts in any of the issues, or if you can't find what you are looking for - add a new issue. Anyone can do this! Developers, designers, testers, product owners, to mention a few.
Work together
If more teams need the same component, then you work together to create a component that suits everyone. You create the image, description and code - which we then add to the library. Talk to Ulrika who will help you!
Stay updated
Make sure you follow the community to stay updated! :)
/Design management