Our design process
Our design process is not exclusively ours, it is the well-known Double Diamond. This guides you with what you do and when you should do it. What mindset should you and your team have a certain points, in order to get the most creativity? When is it time to solve a specific problem rather than everything? Having a process to hold on to, helps us understand that designing a UI is more than creating an image.
Read more on the Double Diamond here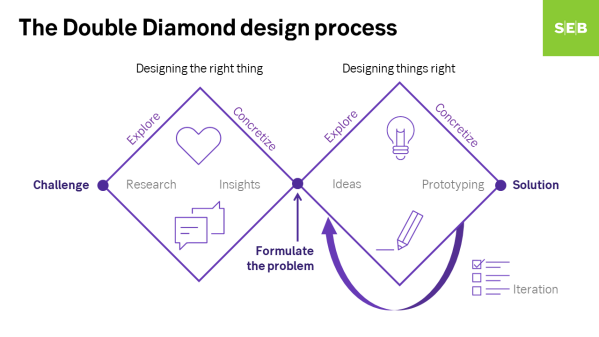 CX-canvas
The CX-canvas (Eng) sums up the most important questions you need to go through with your team to give you the best starting point. It can also be a way to see if you fundamentally agree.
Way of working for designers
Here is how SEB-designers work day-by-day with our projects.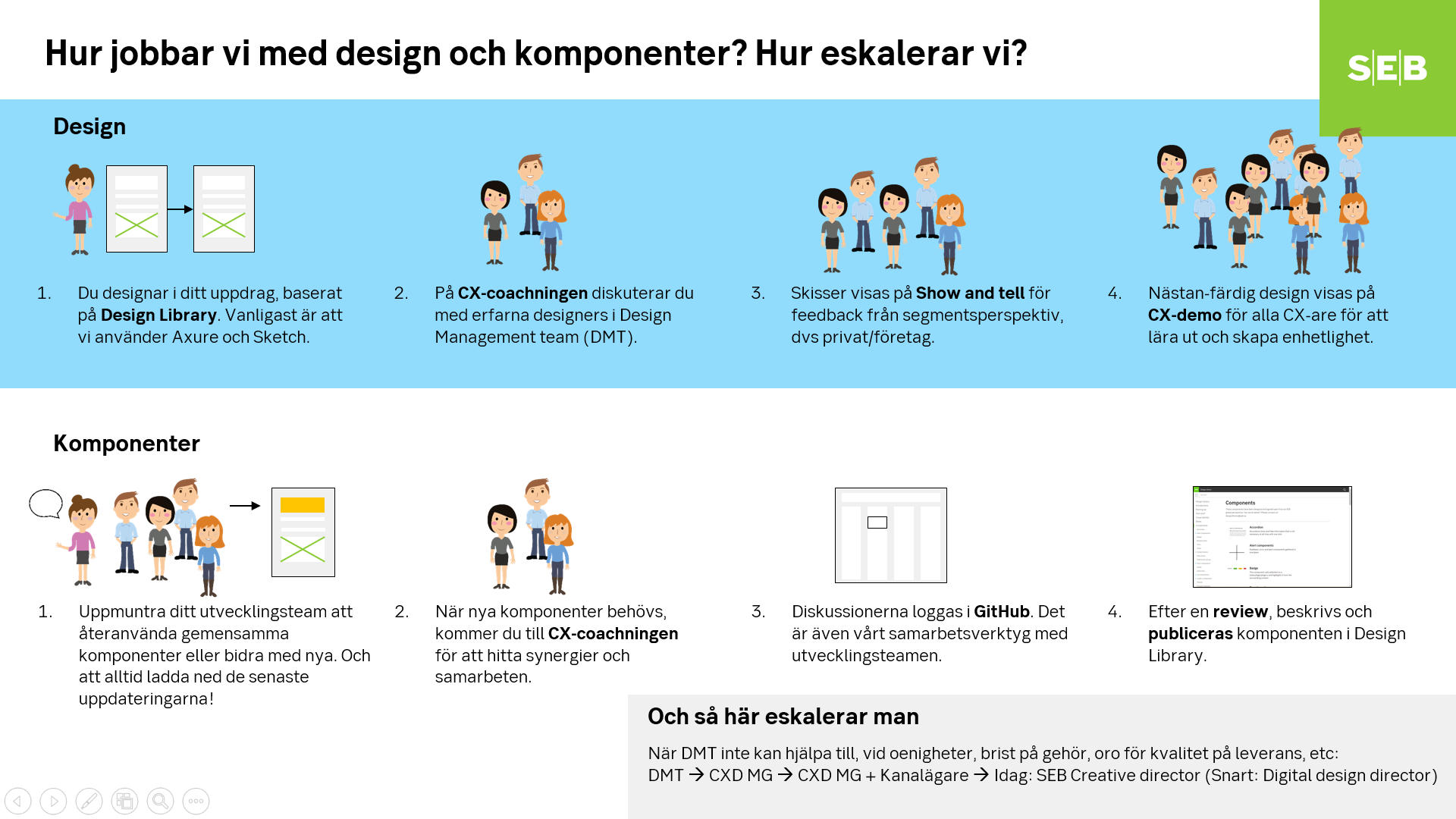 Design Library is a community responsibility
The components and patterns in Design Library have been designed based on our brand guidelines. They are built jointly with SEB:s development teams in the framework of their choice (Vanilla, Bootstrap, React, Angular, etc). If there is something missing (or not making sense), it is us, in both our design -and development communities, that contribute and make it re-usable to others
The backlog that tracks the component progress is open to anyone in Github.
Anyone that needs a component can design or build it. If you let us know, we will help you give an SEB-touch to it. Once the component exists, we hope you add it to this site, so others can reuse it.
If you have any questions about this or how you contribute, please let us know designlibrary@seb.se