Progress indicator
An expanding green line that supports the perception of how far along the user is in a flow.

Short description
The purpose of the component is to support the user's perception of progress.
When and how to use it
The progress indicator is best used on less complex flows with 2-5 steps. The user can stay within the same context, unlike the wizard that demands the user's full attention.
Behaviour
Each click in the flow generates a step in the indicator. The step where the user is or has been to, is green (filled). The steps where the user has not been to, are grey. All steps should be the same length. This component is not clickable.
The indicator is placed at the top. Note that the colour (Dark Green 1) is chosen as to not visually merge with the SEB logo box.
Do's and don'ts
Do
Always place the component at the top under the logo bar.
Don't
If the flow is too long or too complex, use a Wizard take over.
Avoid adding more than five steps.
Examples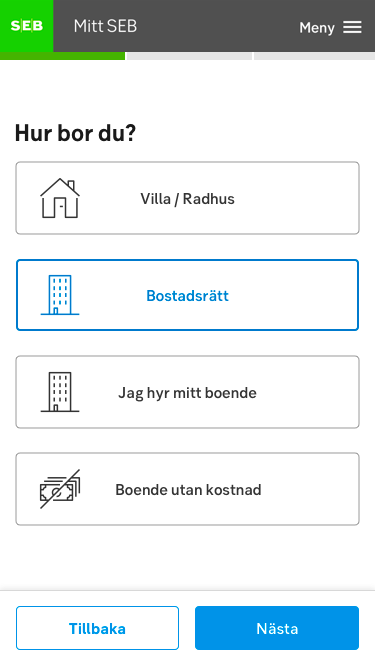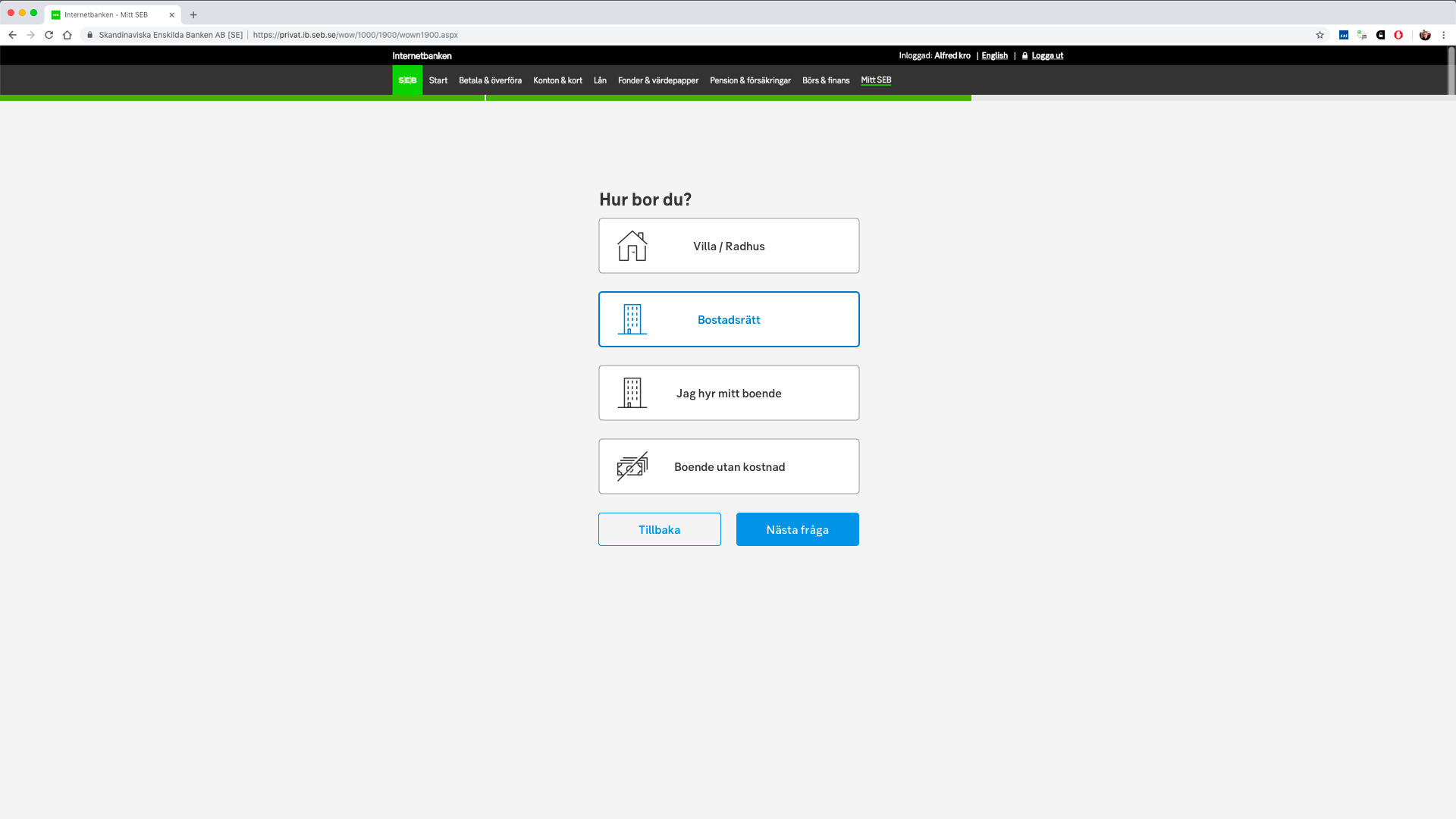 Specification
Height: 8 px
Width: full width
Filled step: Dark Green 1
Unvisited step: Grey 8
Gap between steps: White 2 px

States