Short description
A slide-out modal is a panel that slides in above the main view, leaving the underlying content partially visible.
When and how to use it
Use a slide-out modal when the user needs additional content or related functionality, whilst not leaving the current view. This component is recommended for content such as advanced filtering, show item details (instead of expanding a row), simplified wizards (flows) and small functions.
The slide-out is beneficial to use when you want to reuse a mobile view in a desktop environment.
Behaviour
The component should slide into position in the viewport from the right, partially covering the main content for desktop.
For mobile, the slide-out modal can be presented in two ways. Either it slides up (read more below) in the viewport, or it covers the whole mobile viewport to make use of the available space.
The slide-out is closed by performing one of the following:
Click on the close button in upper right corner
Click outside of the slide-out component
If the content (typically a flow or form) requires it, give the possibility to click on a cancel button to empty the form and close the slide-out component.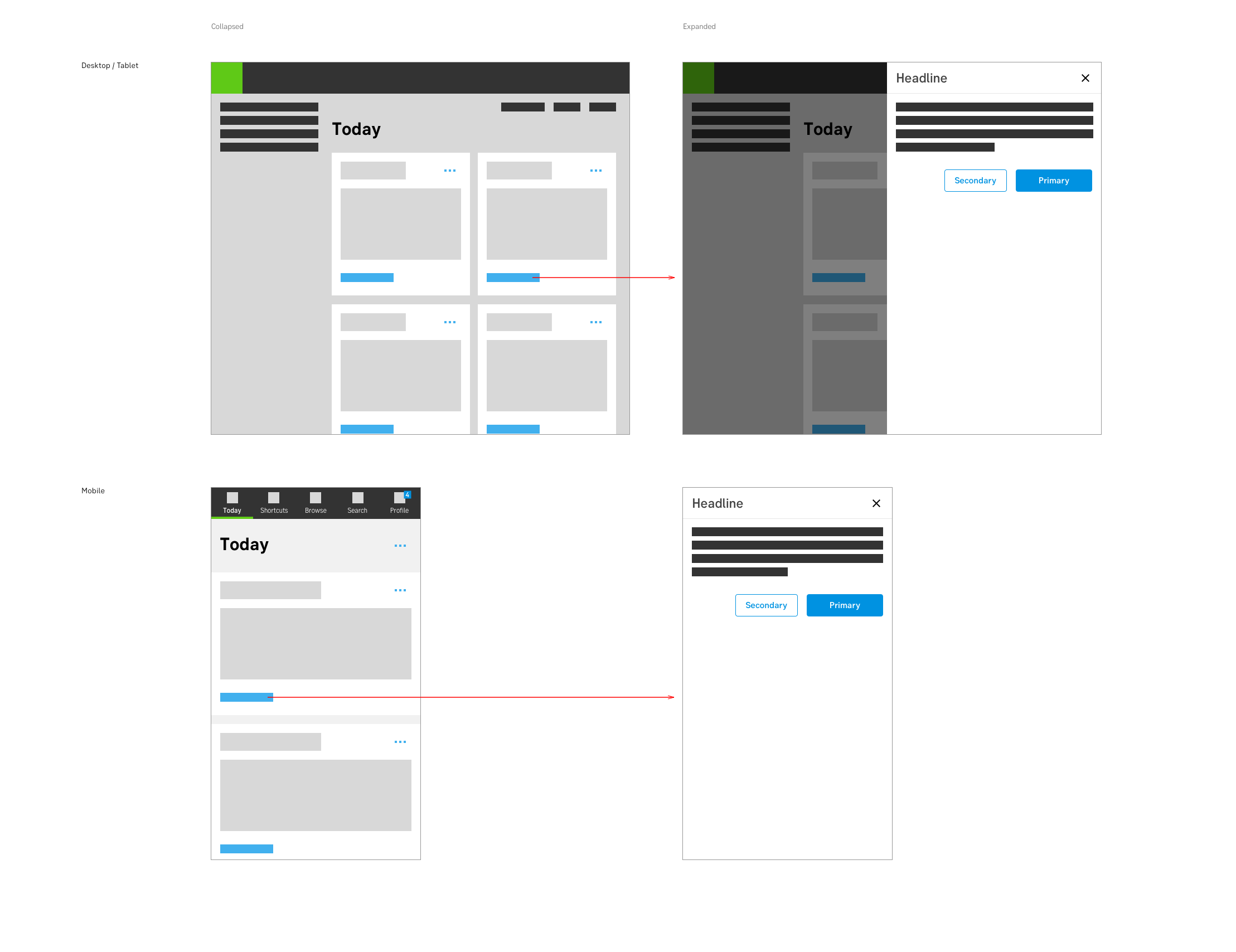 Sub-view navigation
The slide-out should not contain too much information. However, if you have information that could be considered secondary content (such as Terms & Conditions, help texts or related information):
Use a link that slides the secondary content in view from the right and pushes away the primary content.
Use a link back in the top of the new view, that slides the primary content back in the left direction.
Illustration of the behaviour: https://tc223o.axshare.com/#id=yzwioh&p=silde_out