Story block
A block to promote an article or landing page.
Short description
The purpose of this component is to highlight a story or article that might be related to the current content, or in other ways relevant to the reader.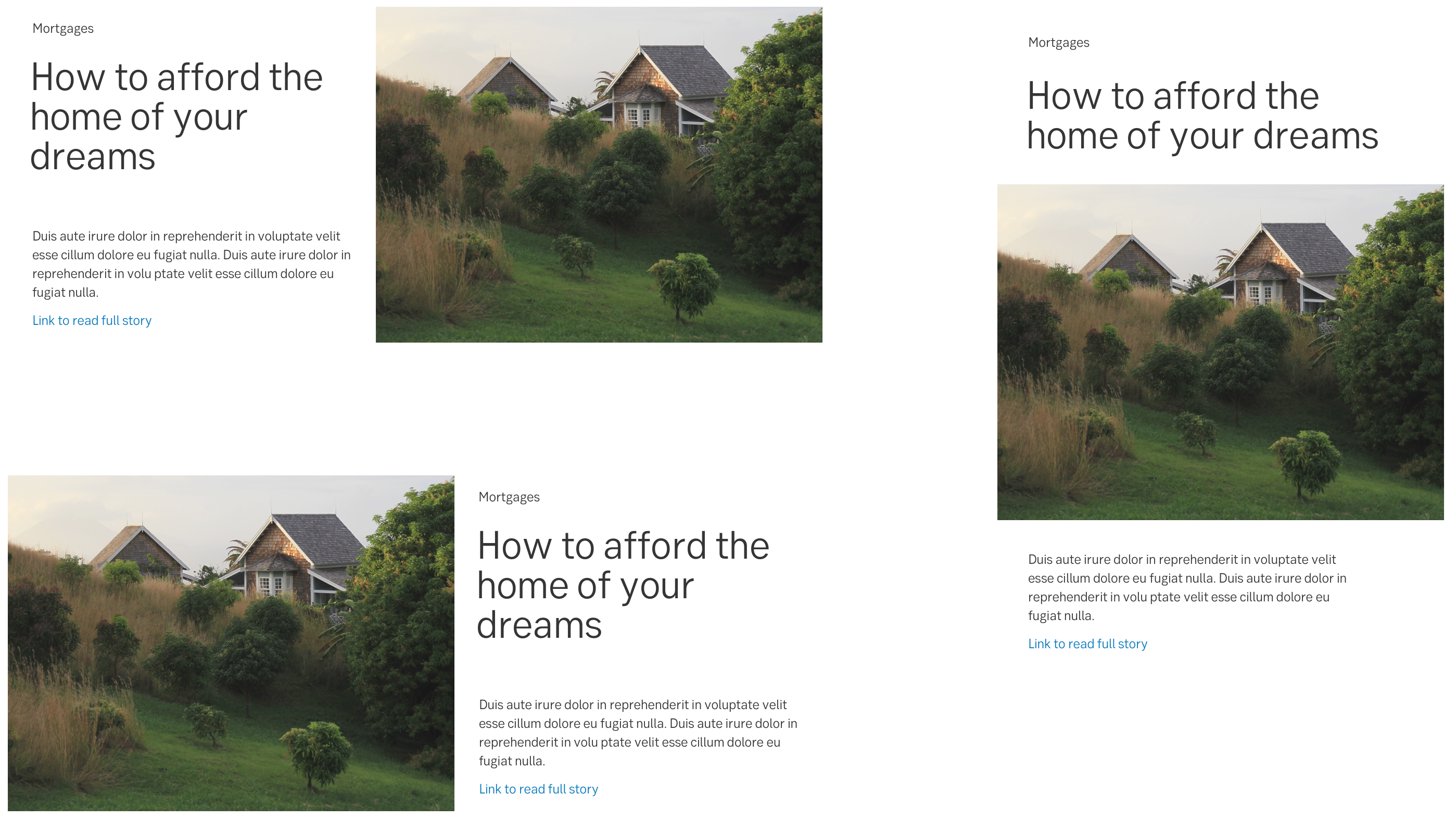 When and how to use it
Don't use this block for news, but rather to promote deeper reading within the same area as the reader currently is.
Behaviour
The block contains an image, text and a link. The image and text area can switch places. On mobile devices, the heading is above the picture and then the text comes.
Do's and don'ts
Don't put two story blocks on top of one another unless you invert one of them so that the image/text switches places (to avoid a stacked feeling).
Related to
Hook-guide-act
Specification
Desktop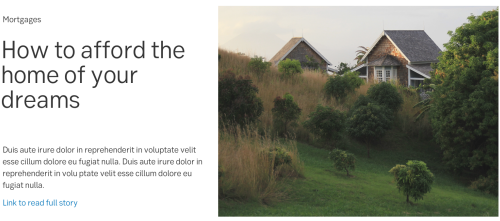 Tablet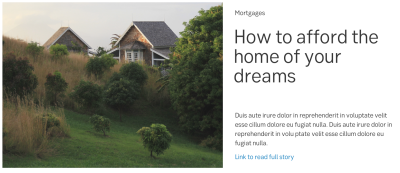 Mobile