Short description
The filter tag is a way to explicit show what options the user has to choose between within a category.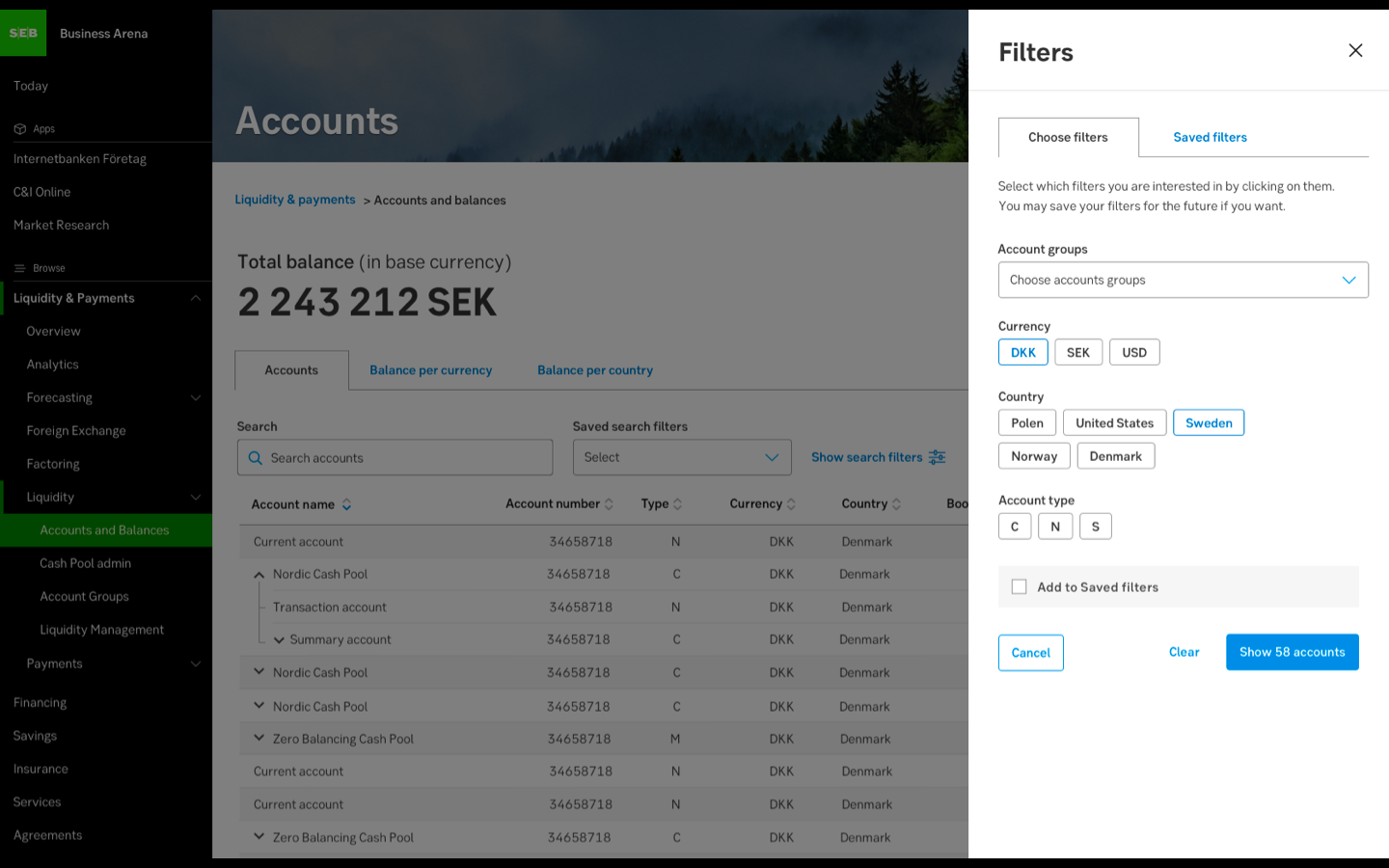 Above: Slide-out for the filter pattern, including the filter tags component.
When and how to use it
Filter tags can be based on what the user needs. For example, if a filter pattern is being used related to accounts and the user has accounts in three countries. The user only needs those three options as filter tags. If the user only has accounts in one country, the filter tag category for countries is not needed.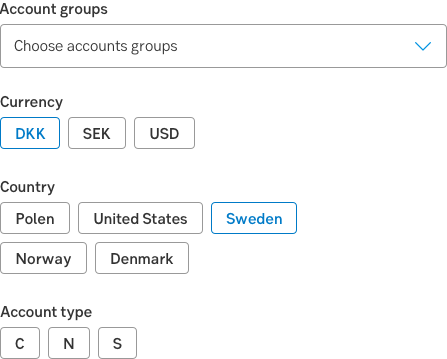 Above: Example of how filter tags can be used
If the category includes a variety of filter tags, a section expander is good to consider. See example below. Usage of the section expander depends on the context. Consider how much size there is available, rather than how many filter tags are displayed.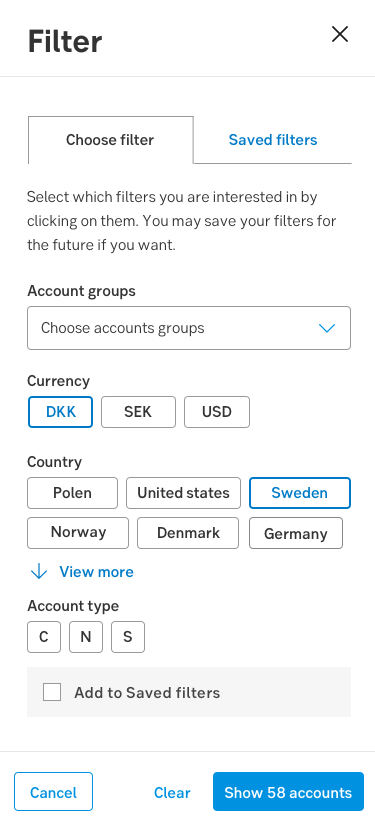 Above: Example of section expander in combination with filter tags
Related component: Chips
When including the filter tags, include the chips component for the user to easily see what choices was made. As the chips component is being displayed, the user can remove the property for a more smooth usage.

Do's and don'ts
Use a slide-out for filter application
Provide relevant predetermined options
Allow multiple selections
Make it easy to see and deselect a filter with the chips component
Don't use too many options per filter category, consider the accordion component if necessary
Related
Article