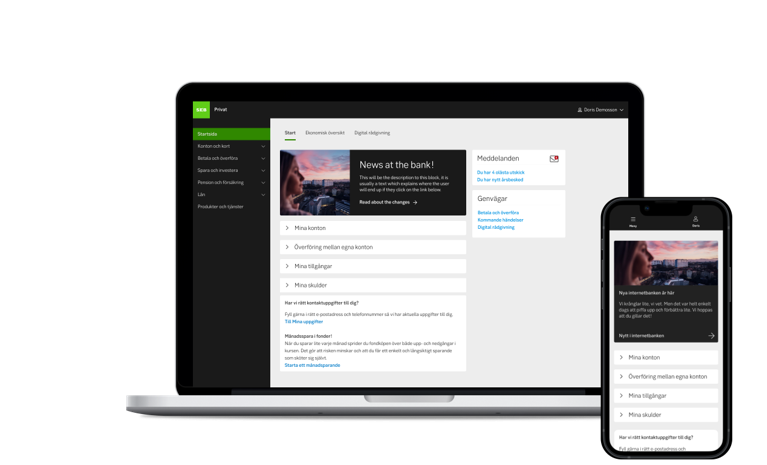 For any private individual who wants to improve their economy, the internet bank is an easy-to-use, sustainable, coherent and secure digital channel that empowers you to fully manage-and improve your economy no matter if you are on a laptop, tablet or smartphone.
Our digital channels for private individuals have some 1 200 000 users, all unique individuals with different needs and aspirations.
Who to contact
If you have any further questions, please contact us.
Channel manager: Camilla Palmblad Bergquist
Product owner: Pär Ståhlberg
CX Lead: Sara Eriksson
Architect: Niklas Ståhle