Slide-out
How and when to choose to use a slide-out modal are described in detail under Components > modals.
When building a slide-out modal for our shells (Internetbank Private, Business Arena and Nexus), it is the shell team that build and host the modal. The team that is using the modal for their content calls on the modal from the shell. Information on how to do this will soon be found in Developer Garden.
Examples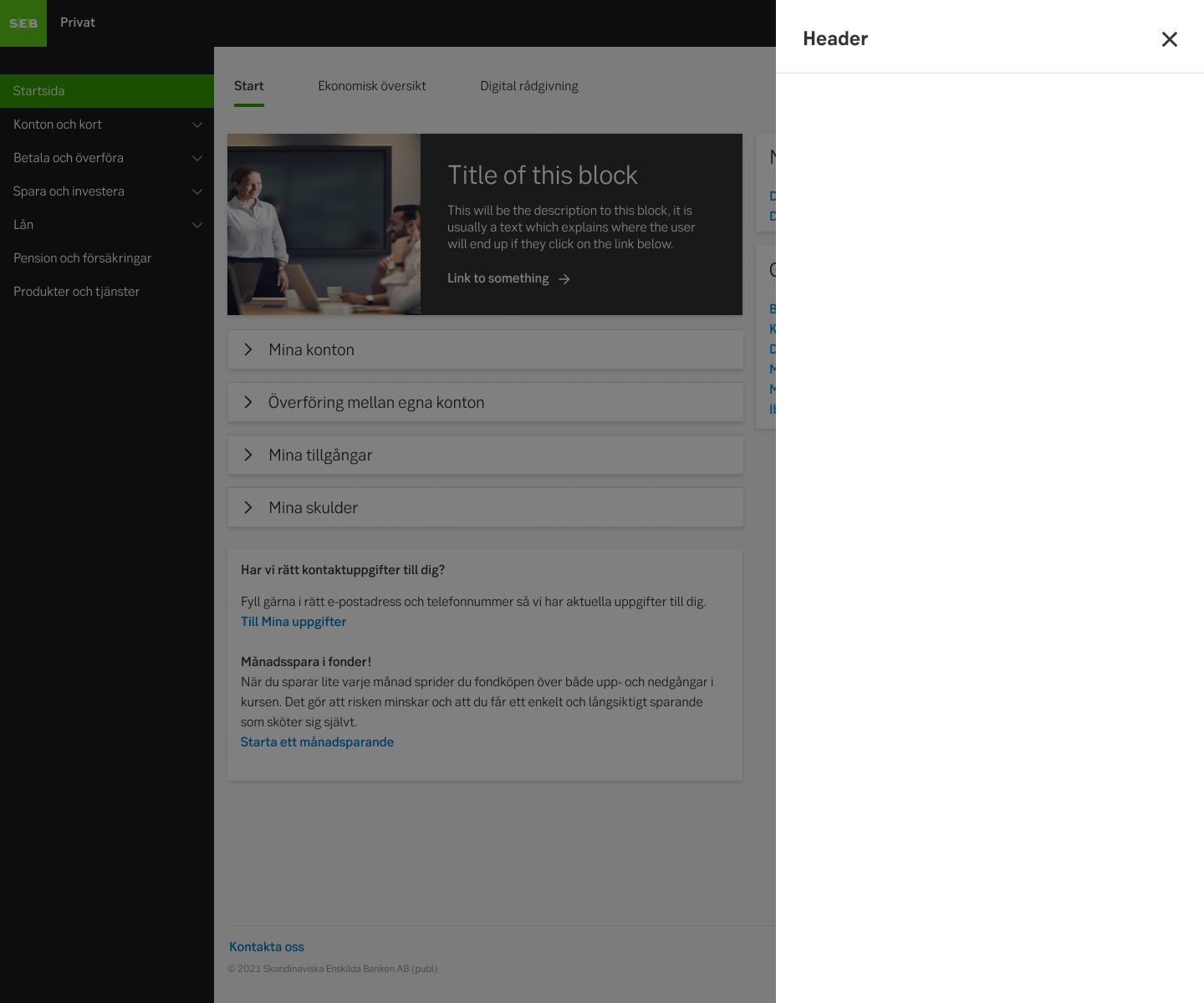 Normal slide-out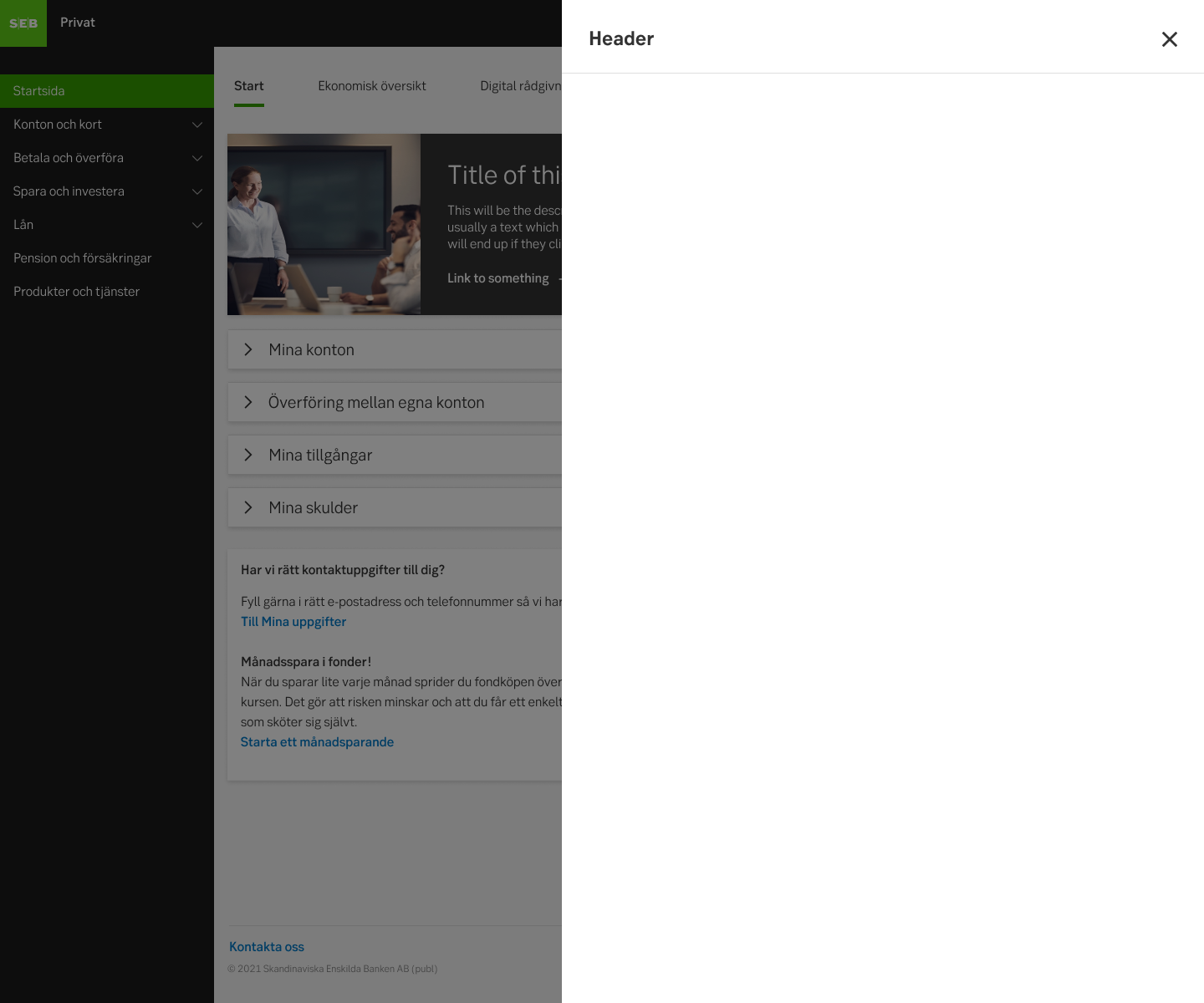 Large slide-out Mobile slide-out
Specification
Normal slide-out used in our shells have a fixed width in larger viewports (desktop and tablet): 512 px
Large slide-out a wider version of the normal slide-out may be used in some cases (i.e. preview of pdf): 768 px
In mobile viewports the slide-outs become a full takeover or slide-up: 100% width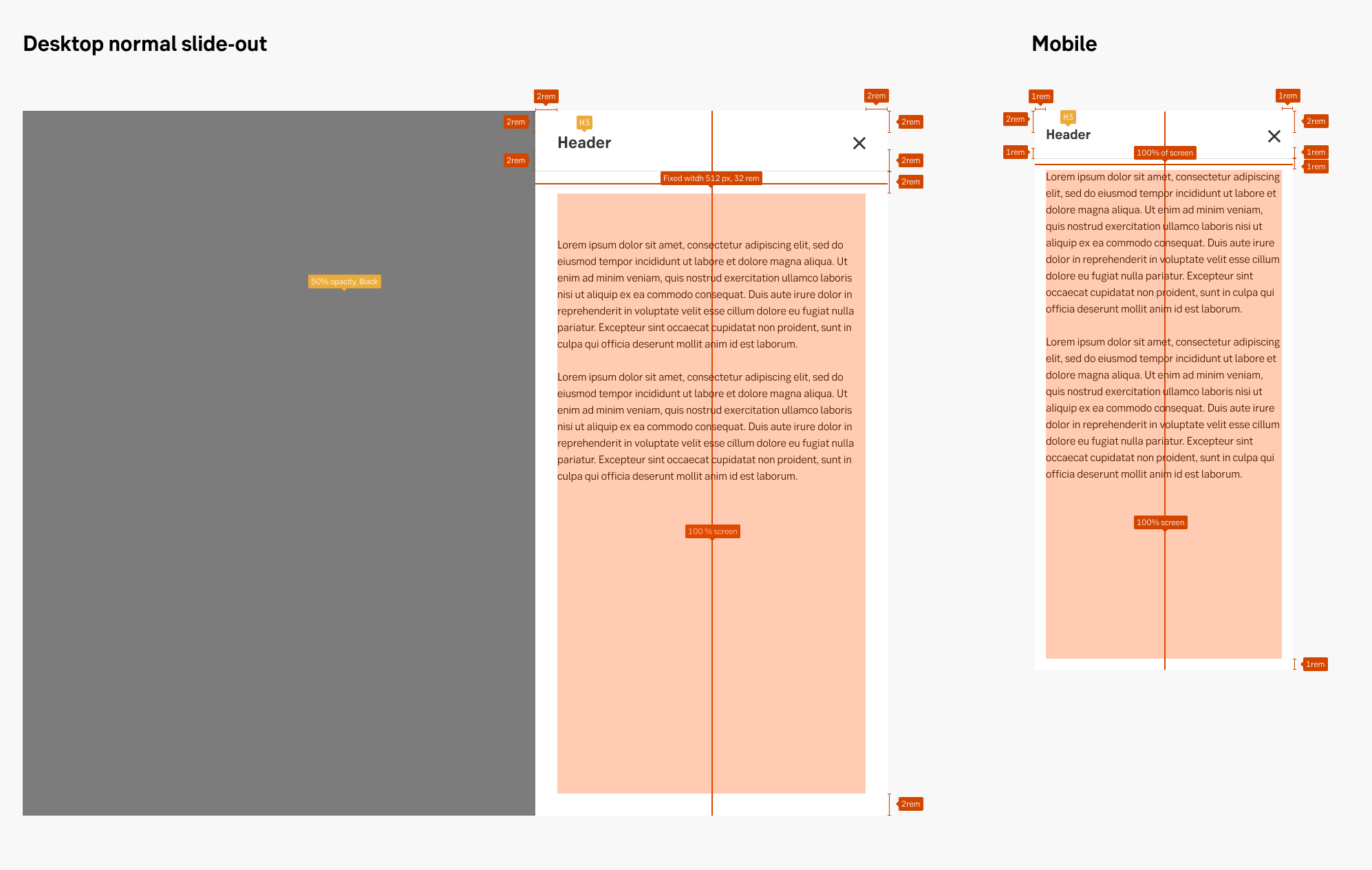 Shell slide-out specification
Support corner
Will be described soon.
Navigation
The navigation structure is used by all shells, but Nexus are also using the navigation to view out the customer holdings.
The shell is responsible for the navigation component
Read more about Navigation.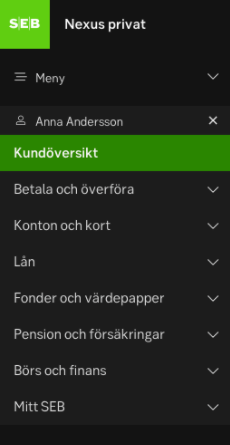 Profile selector
The Profile selector is used by all shells. When you expand the Profile selector, you'll find settings for the customer/employee.
The shell is responsible for the Profile selector component.

Language selector
You'll find the Language selector under the Profile selector. This is a common functionality for all shells. The customer/employee selects a language and the selection appears on all connected Micro frontend pages. It's the Micro frontend owner's responsibility to build the language choices that connects to the shells Language selector.
The shell is responsible for the Language selector component.
See guidelines and specifications for Language selector